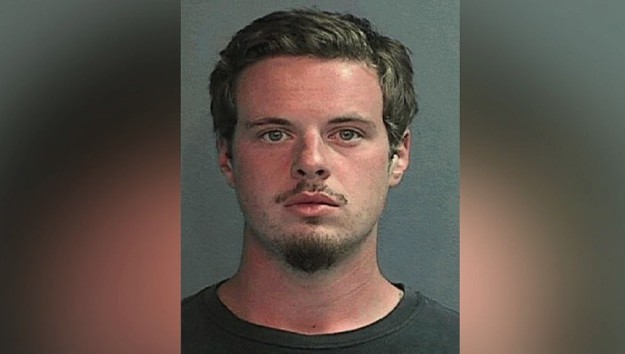 Wayne Police Department(WAYNE, N.J.) — The man whose alleged burglary of a New Jersey residence was interrupted by an 11-year-old boy returning home from school has been arrested, police said. The entire incident was caught on tape.
Video of the Monday incident in Wayne, New Jersey, shows the alleged intruder, Thomas J. Coughlin, walking around inside the house. Wayne Police say the 23-year-old suspect was casing the residence.
When the suspect walks out of the frame, the boy — still wearing his backpack from school — walks in through the front door. The boy, whose name was not released by police, apparently has no idea he's not alone in the house.
After a few moments he makes eye contact with the suspect and flees through the front door, police said. The suspect leaves the same way he entered: through a rear patio door, police said, adding that the man took the 11-year-old's cellphone.
"My heart started pumping when I saw him," the boy told New York ABC station WABC-TV. "Basically then I immediately run out of the house. I see that my neighbor is driving by in her car so I stop her and ask her for help."
Audio of the 911 call reveals that the boy reported seeing "a male with dark clothes" inside his home.
Wayne Police Det. Capt. Laurence Martin said the boy "absolutely" did the right thing.
"He went and sought help. Went to a neighbor. They summoned 911 … I've got to give him credit, thumbs up, (he) did everything correct," Martin said.
The suspect was charged with burglary and theft after his arrest on Tuesday and his bail was set at $50,000. He had not yet entered a plea, police said on Tuesday.
Martin said the suspect has expressed remorse.
"He just indicated that he was extremely sorry that the young man had to go through this," Martin said.
Copyright © 2016, ABC Radio. All rights reserved.