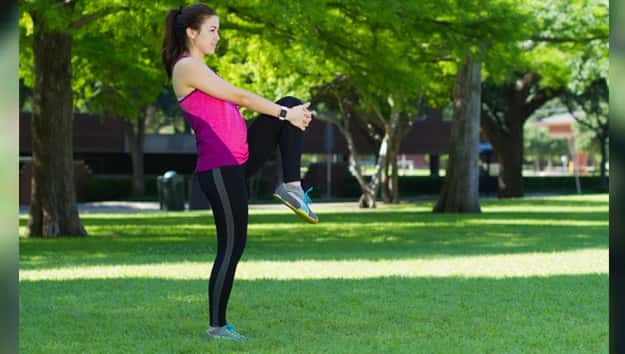 iStock/Thinkstock(BARRINGTON, R.I.) — A Rhode Island community held a parade on Sunday afternoon in protest of a local man's complaint about women wearing yoga pants.
In a letter to the editor of the Barrington Times last week, Alan Sorrentino said the athletic pants were "the absolute worst thing to ever happen in women fashion," and they "do nothing to compliment a women over 20 years old."
"To all yoga pant wearers, I struggle with my own physicality as I age," he wrote. "I don't want to struggle with yours."
In response, about 300 people, including many women wearing yoga pants, hit the streets of his Barrington, Rhode Island, neighborhood for a "Yoga Pants Parade."
One of the event's organizers, Jamie Burke, said according to the Providence Journal that the issue was beyond the writer and "women are fed up with the policing of our wardrobe."
Sorrentino has since said the letter was written in five minutes and supposed to be a joke. He said that he received death threats because of it.
"If I were a woman and a group of men were doing that to me, the men would be arrested," he said in response to the parade.
A large sign that said "FREE SPEECH" hung on Sorrentino's house during the parade, according to the Providence Journal.
The protest parade was peaceful, with many people donating diapers and hygienic products to the women's shelter Sojourner House in Providence. Gina Baxter, a spokeswoman for clothing line Dear Kate, said the company would donate 100 yoga pants to the shelter as well.
"To celebrate women and celebrate our products, our design to empower women and instill confidence in women," she said of the donation.
Copyright © 2016, ABC Radio. All rights reserved.