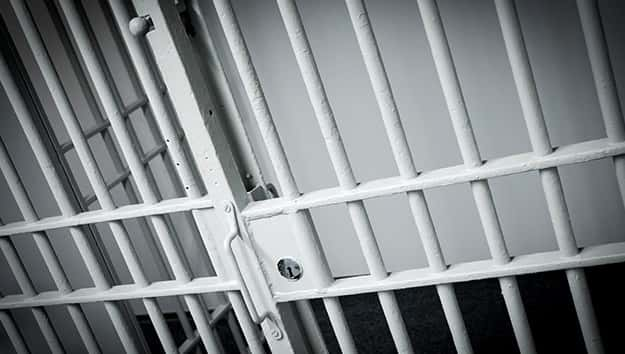 iStock/Thinkstock(PHILADELPHIA) — Four teenagers are being held by police following a series of brutal mob attacks near Temple University on Friday night. In addition to the pedestrian victims, two police officers and a police horse were assaulted, according to officials.
Black-and-white surveillance video, captured by a nearby pizza shop, showed the violence as it took place in North Philadelphia. A large group of youths appears to target the victims indiscriminately, crowding and punching them. The number of victims is unclear from the video.
An onlooker, seen in the video, snapped cellphone pictures of the chaotic scene as a tide of bodies surround one particular victim, beating him or her in turns.
The Philadelphia Police Department said in a report that on Oct. 21, 2016, at 8:30 p.m., the victims of the crime were walking on the 1400 block of Oxford Street near Broad Street when they were assaulted by a group of "20 black juvenile males and females."
Police said that during the assault, a cellphone was taken from one of the victims.
A Temple University statement said the groups appear to have organized online.
"The source of this gathering appears to be posts on social media that have been identified by police," the Temple University statement read. "For the next few hours, the juveniles split into several smaller groups, some of which committed assaults, and ran from police in various directions between Jefferson and Norris streets and between Broad and 17th streets. Four juveniles were arrested in connection with three assaults."
The university is increasing its security, the statement said, after "a similar group of juveniles was reported two weekends ago near Main Campus on Saturday, Oct. 15."
Joe Lauletta told ABC affiliate WPVI-TV in Philadelphia that his daughter was one of the pedestrian victims.
"Her head was stomped on. The whole side of her face, the back of her head was black and blue. Her arms, her legs, her back, her ribs. She was on the ground. They were kicking her," he said.
An anonymous Temple University student who was targeted in the attack spoke to The Tab, a youth newspaper, and described the violence that consumed the street that night.
"We turned onto 16th from Cecil towards Oxford and halfway down the block, we see 10 then 20 then up to like 40 kids pour out from around the corner of Oxford and 16th and we then crossed the street but two kids followed us and hit my boyfriend. My boyfriend ran and got away but the second I tried to run, they grabbed me by my hair and started beating my head and back," she told the paper.
"I somehow got to the other side of Oxford Street by the time they got me to the ground. I remember shoes coming for my face and after that I heard other kids from the group saying 'Yo chill, yo chill it's just a gir'' and they pulled my attackers off me," she said.
Copyright © 2016, ABC Radio. All rights reserved.