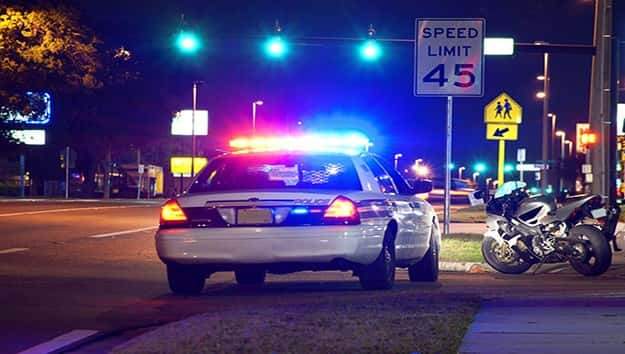 mokee81/iStock/Thinkstock(MADERA, Calif.) — Two suspects are in custody and one more is still at large following a shooting that targeted a police officer and a passenger during a ride-along in Madera, Calif.
During a ride-along, a civilian typically spends a shift in an emergency vehicle, like a police car, in order to observe a day of work, and that's what Yesica Valencia, 29, was doing on the Sunday evening when the shooting occurred.
Thomas Matthew Garcia, 33, the alleged shooter, and Serena Arroyo, 26, the alleged driver, are expected to be charged with two counts of attempted homicide, according to police.
A third person, James Cruz, was still on the loose, police said.
Footage of the shooting released by police shows the officer tailing a speeding white Mazda. As it turns a sharp corner, nine flashes of gunfire light up the night in the direction of police.
The officer was not injured in the shooting, and Valencia suffered cuts from broken glass, police said on Monday.
Valencia is a member of the Citizens' Police Academy, a program designed to foster understanding between police and the community, but is not pursuing a career in law enforcement, according to cops.
The officer who was involved in the shooting is expected to return to work Friday.
Police said that Garcia and Cruz are members of Fresno Bulldog gang, a group that grew out of the prison system and were responsible for 70 percent of the city's shootings in 2006, according to the New York Times.
Police said that Garcia has extensive criminal background that included assault with deadly weapons charges, and that the crime didn't appear to have a motive, other than the fact that the men didn't want to be stopped.
Madera Police said that they would revisit ride-along policy as a result of the shooting.
Copyright © 2016, ABC Radio. All rights reserved.