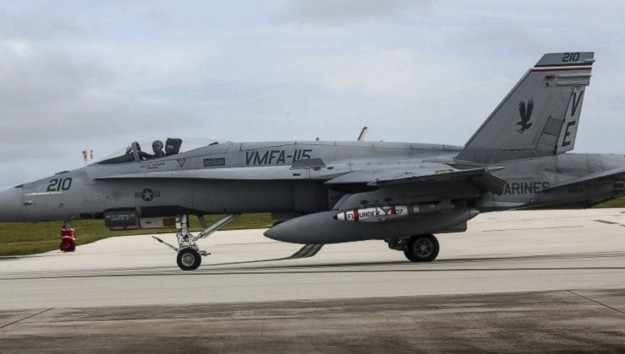 Lance Cpl. Jordan Talley(TWENTYNINE PALMS, Calif.) — A fighter jet pilot survived a crash landing at a Marine base in Southern California Tuesday night.
The pilot ejected from an F/A-18C Hornet after it touched down at the Twentynine Palms Strategic Expeditionary Landing Field about 140 miles east of Los Angeles, according to Marine Corps spokesman 1st Lt. John Roberts.
Authorities recovered the pilot and took him to a hospital with only minor injuries. The Marine Corps has not released a name but said in a news release that the pilot was with the Marine Fighter Attack Squadron 251, Marine Aircraft Group 31, 2nd Marine Aircraft Wing.
The pilot was in "good condition," according to the release.
It is unclear what caused the pilot to eject from the fighter jet, but the incident is under investigation.
In July, an F/18-C Hornet crash, also in Twentynine Palms, killed 36-year old Marine Maj. Richard Norton during a training mission.
Also, a U-2 Air Force reconnaissance plane crashed 15 minutes after takeoff last month in Sutter County, California, killing one of the two pilots aboard.

Copyright © 2016, ABC Radio. All rights reserved.