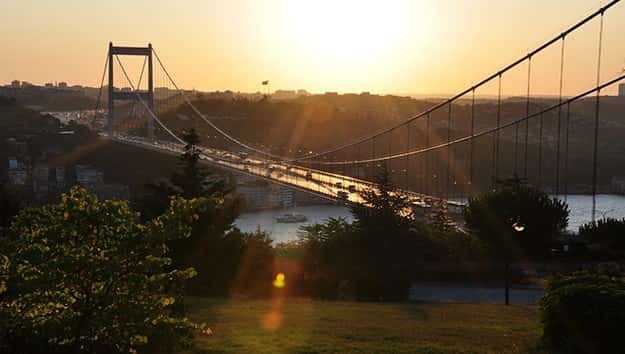 yucelozel/iStock/Thinkstock(WANAQUE, N.J.) — Police believe it is "nothing short of a miracle" that a 3-year-old boy and his 1-year-old baby brother were found alive after falling 100 feet from a bridge in Northern New Jersey.
The two kids were in the arms of their apparently suicidal father when he jumped off a bridge in Wanaque, New Jersey, this past Monday evening, according to Capt. Christopher DePuyt, public information officer for the Pequannock Police Department.
Though their father died from the fall, "these babies were amazingly found alive" shortly after Pequannock Police and other law enforcement agencies arrived on the scene, DePuyt said.
"It was nothing short of a miracle," he told ABC News. "To be able to survive a fall like that, I just — there's no words to describe it."
The young boys were found "conscious and alert" in a forested area with thick brush and foliage, DePuyt said. Responding officers believe the trees and foliage likely cushioned the impact of their fall.
The children's father was found on the ground a little bit farther away from the forested area, DePuyt said. He was pronounced dead at the scene.
The young boys were transported to St. Joseph's Hospital in Paterson, where they were treated for "serious, but non-life-threatening injuries," according to a news release from New Jersey State Police.
"Based on the preliminary investigation, detectives have determined that the father intentionally jumped with his two children," N.J. State Police said. The agency added that an investigation into the circumstances surrounding the father's "apparent suicide" remains "active and ongoing."
Meanwhile, DePuyt said the Pequannock Police Department is now "focusing on the surviving family" and "making sure we're doing everything we can to help the family find healing."
<iframe src='http://abcnews.go.com/video/embed?id=43073154'
Copyright © 2016, ABC Radio. All rights reserved.