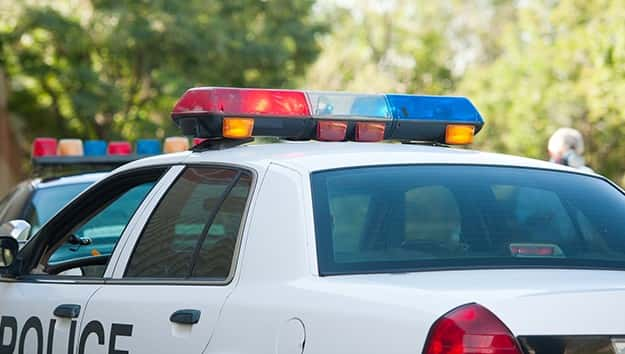 iStock/Thinkstock(NEW YORK) — Protesters of the Dakota Access Pipeline in North Dakota are bracing for more clashes with police after the arrest of more than 120 demonstrators last weekend.
Protesters said heavily armed law enforcement officers unleashed pepper spray on a crowd of unarmed demonstrators on Saturday, while officials say the protesters were illegally trespassing and the pepper spray was deployed as a preventative measure. Demonstrators justified their presence by citing an 1851 Treaty that they say specifies that the land was designated for Native American Tribes.
Police arrested 127 protesters, bringing the total number of protest-related arrests since mid-August to 269 people, according to the Morton County Sheriff's Department.
Following this weekend's showdown, the Standing Rock Sioux Tribe called on the Department of Justice to investigate increased instances of violence between law enforcement and protesters pushing to block the four-state crude oil pipeline near the tribe's reservation in North Dakota.
The Standing Rock Sioux on Tuesday criticized the "militarization of law enforcement agencies" that has caused "escalated violence at the campsite." Witnesses say local police were heavily armed and equipped with militarized vehicles.
The tribe called on the Department of Justice to investigate "law enforcement abuses, including unlawful arrests, of peaceful protesters protecting sacred places and water from the Dakota Access pipeline."
"I am seeking a Justice Department investigation because I am concerned about the safety of the people," Tribal Chairman Dave Archambault II said in a statement.
Wyn Hornbuckle, the deputy director of public affairs for the U.S. Department of Justice, told ABC News in a statement that the department was "taking the situation in North Dakota seriously."
Hornbuckle added that department employees have "been in communications with state and local law enforcement officials, as well as tribal representatives and protesters, to facilitate communication, defuse tensions, support peaceful protests, and maintain public safety. The department has also offered technical assistance and community policing resources to local law enforcement in support of these goals."
Morton County Chairman Cody Schulz defended the Sheriff's Department, saying, "The claim that law enforcement is escalating this situation is simply untrue. The law enforcement personnel from across the state, and now across the country have shown incredible professionalism and unbelievable restraint in the face of more and more aggressive tactics and illegal activity from the protesters. As we have stated from the very beginning, we fully respect the 1st Amendment rights of all protesters. The protester's rights are just as important as those of the citizens of Morton County. But they are not more important."
Danny Grassrope, 24, told ABC News Thursday that he was arrested at the protest site and witnessed police officers spraying protesters while they were praying.
"This weekend we went to go demonstrate with peaceful action. We went to go pray," Grassrope said. "Then while we were praying, the cops came and told us we couldn't be there. We were just standing there and then this police officer came and opened up with some pepper spray. We weren't antagonizing them or anything, we were just praying."
Grassrope said he was arrested and charged with criminal trespassing and engaging in a riot, and was held for six hours before a group of friends paid his bail. Grassrope has not yet entered a plea.
"I don't understand why it was a riot, the police were in riot gear we were just praying," Grassrope added.
Grassrope said he has been living on the Standing Rock Sioux Tribe reservation for the past five years. His mother is Standing Rock Sioux and his father is Lower Brule Sioux.
"We're not going to be silent anymore," Grassrope said. "We are not going to be pushed in a box anymore, our people have been oppressed enough."
Donnell Hushka, the public information officer for the Morton County Sheriff's Office, confirmed to ABC News that protesters including Grassrope had been arrested and charged with engaging in a riot and criminal trespassing, both class B misdemeanors. Hushka said there were about 300 protesters who trespassed onto private property, but the sheriff's office was not disclosing the number of law enforcement that were at the scene.
"Protesters attempted to breach the police line and did not follow the officers' instructions," Hushka said. "Officers did utilize pepper spray, to protect police officers."
"There are no issues if they want to protest peacefully and legally, but on numerous occasions they have engaged in illegal action by trespassing on private property," Hushka added.
Copyright © 2016, ABC Radio. All rights reserved.