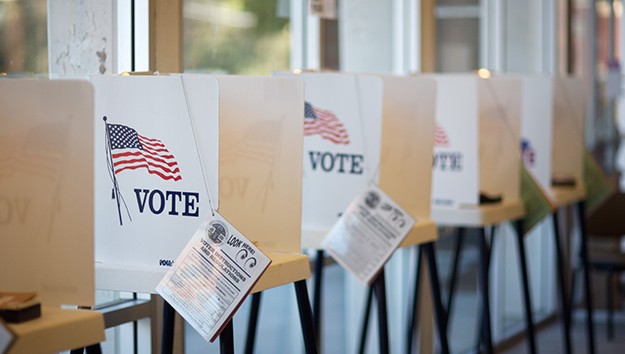 iStock/Thinkstock(WASHINGTON) — Nearly every state has asked the Department of Homeland Security to help protect election systems from hacks, according to the latest tally by DHS.
With only eight days until Election Day, 46 states and 35 county or local election agencies have reached out to the department for assistance. Only 33 states and 11 localities had asked for help as of Oct. 10, 2016.
Time is of the essence for states that need assistance since it can take up to two weeks from the time DHS receives authorization to run the scans and identify vulnerabilities. It can then take at least a week to mitigate any vulnerabilities that are found, according to DHS.
Earlier this month, U.S. intelligence agencies publicly blamed Russia for recent cyber-attacks that compromised emails of political organizations in the U.S., such as the Democratic National Committee.
At the time, DHS acknowledged that some states had recently seen "scanning and probing" of their election-related systems, which, in most cases, originated from servers operated by a Russian company.
Foreign hackers were able to gain access to voter-related information in four states by targeting not only government systems, but also by breaking into computers associated with private contractors hired to handle voter information, according to sources with knowledge of the matter.
As ABC News first reported last month, hackers tried to infiltrate voter registration systems in nearly half of the states across the country.
Homeland Security offers so-called "cyber hygiene scans" on systems linked to the Internet, as well as risk and vulnerability assessments for local agencies.
Copyright © 2016, ABC Radio. All rights reserved.