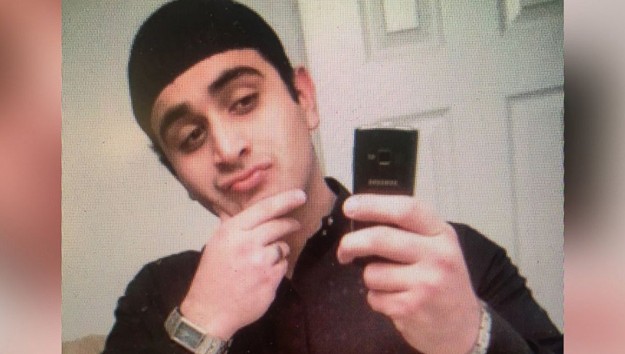 Obtained by ABC News(ORLANDO, Fla.) — The gunman who killed 49 people in an Orlando nightclub in June was calm and robotic when he called police to tell them who he was and what he had done, as heard in newly released audio recordings.
"I want to let you know, I'm in Orlando and I did the shooting," Mateen tells the dispatcher in an even, steady voice, before the dispatcher asks his name. "My name is — I pledge allegiance to Abu Bakr al-Baghdadi of the Islamic State [ISIS]."
Mateen repeats his pledge and then hangs up in the first call. Other recordings, released Monday by the city of Orlando, capture Mateen's conversations with a negotiator as he repeatedly calls on the U.S. to stop its airstrikes in Iraq and Syria, and the negotiator tries to learn more about what's going on and get him to surrender.
The city of Orlando previously released transcripts of the 911 calls, but this is the first time the actual audio has been made public.
At one point Mateen says he "feel[s] the pain of the people getting killed in Syria and Iraq and all over the Muslim [indistinct]." When the police officer on the other end of the line asks if he's done something about it, Mateen replies, "Yes I have… You already know what I did."
The calls between Mateen and the police negotiator unfold over a period of 50 minutes, beginning with the first call at 2:35 a.m. Mateen's calm demeanor falters at times as he becomes frustrated and curt with the negotiator. He references terrorist attacks in Paris and Boston, adding, "Now it's my turn."
In their last conversation at 3:25 a.m., the negotiator tells Mateen to come outside without any weapons, but Mateen doesn't reply.
Mateen, a New York native of Afghan descent, killed 49 people in his rampage at the gay club before being gunned down by police. Mateen had been investigated previously by the FBI after he made "inflammatory" comments to co-workers in 2013, but he was determined not to be a threat.
Copyright © 2016, ABC Radio. All rights reserved.