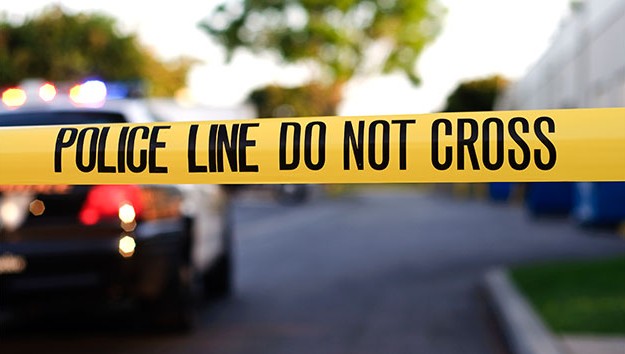 iStock/Thinkstock(NEW YORK) — Authorities in Greenville, Miss. have launched a hate crimes investigation after a local church was burned and vandalized with the words "Vote Trump" on Tuesday evening.
"This matter is being investigated as a hate crime," Greenville Mayor Errick D. Simmons said in a statement Wednesday. "This act is a direct assault of people's right to freely worship. Moreover, this matter is being investigated with all deliberate speed and we will not rest until the culprit is found and prosecuted to the fullest extent of the law."
The Greenville Fire Department dispatched crews to the Hopewell M.B. Church around 9:16 p.m. on Tuesday after receiving reports of a fire, the department said in a news release Wednesday.
First responders discovered the church "engulfed in flames," and the building "was vandalized with the words, 'Vote Trump' spray-painted on the side," the release said.
Hopewell M.B. Church has a predominantly black congregation.
Agents with the U.S. Bureau of Alcohol, Tobacco, Firearms and Explosives, a certified arson investigator and agents with the F.B.I. were at the church scene Wednesday.
"The FBI Jackson Division is aware of the situation in Greenville, and we are working with our local, state and federal law enforcement partners to determine if any civil rights crimes were committed," FBI Public Affairs Specialist Brett Carr said in a statement.
A law enforcement source told ABC News that the preliminary investigation determined that the fire appeared to be deliberately set, and it is being investigated as a criminal act rather than an accident. Evidence has been sent to a Bureau of Alcohol, Tobacco, Firearms and Explosives lab for additional analysis.
The Trump Campaign put out a statement in response to the fire Wednesday evening, saying "We are deeply saddened for the members of the Hopewell M.B. Church community and condemn in the strongest terms this terrible act that has no place in our society. We are grateful that no one was hurt and we urge witnesses with any information to come forward and help bring justice to those who are responsible."
The city is asking anyone with information to please contact the city at 662-378-1616 and 662-378-TIPS (8477).
Copyright © 2016, ABC Radio. All rights reserved.