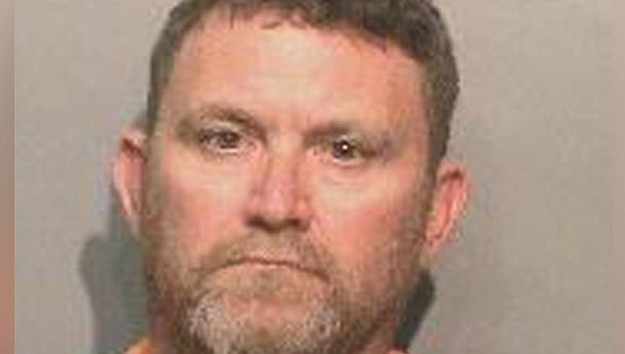 Des Moines Police Department(DES MOINES, Iowa) — Investigators in central Iowa have recovered a firearm that may have been used to kill two police officers Wednesday.
The suspect, 46-year-old Scott Michael Greene, was captured Wednesday by authorities after a statewide manhunt. Police say he shot two officers in "ambush-style attacks" that took place just 20 minutes apart in separate locations. Greene was transported to Des Moines and hospitalized for a preexisting condition, police said.
Investigators have since located Greene's car in a wooded, abandoned area. A police dog led authorities to a rifle that may have been used in the shootings. The gun will undergo testing at the Iowa Division of Criminal Investigation, according to Sgt. Paul Parizek of the Des Moines Police Department.
It's not yet known whether Greene had a gun permit or legally owned the firearm, police said.
As of Thursday morning, Greene remained in the hospital and had not been charged. Once he's discharged from the hospital, he will be taken into custody by the Des Moines Police Department and charges will be filed if there's probable cause, according to Parizek.
The motive for the shootings remained unknown because authorities have yet not been able to interview Greene. Investigators are currently reviewing surveillance footage obtained from both scenes, police said.
"We may never know and we're certainly not going to understand why he did this," Parizek told reporters during a press conference Thursday morning.
The shootings happened early Wednesday morning in central Iowa, when Urbandale police officer Justin Martin and Des Moines police Sgt. Anthony "Tony" Beminio were fatally shot in their patrol vehicles two miles away from each other. Police believe Greene, an Urbandale resident, drove from the scene of the first shooting to the next one.
At 9:25 a.m. CT, Greene was located in Dallas County, just west of Des Moines, where he surrendered to authorities. He had flagged down an official on a rural road near the 100 mile marker of Route 80. Police said Greene was quiet when he was transported to the capital city.
Des Moines Police Chief Dana Wingert said the shootings were calculated murder and "cowardly" acts.
"He chose to run and hide," Wingert told reporters Thursday morning. "Tony and Justin did not deserve this."
Police say Greene was known by law enforcement, and court records obtained by ABC News show he had several run-ins with the law.
About two weeks ago, police asked Greene to leave a football game at Urbandale High School because he waved a Confederate flag during the national anthem, causing some spectators to complain, according to Urbandale Police Chief Ross McCarty.
"He said he was invoking his First Amendment rights and we were trampling on them," McCarty said at a press conference Wednesday.
According to McCarty, Greene has been issued trespass warnings at Urbandale High School, where his daughter is a student.
"There has been some issues with the Urbandale school system lately and we have issued trespass warnings to Mr. Greene," McCarty told reporters. "And the school system is in the process of working out what those would be, being also he had a daughter, who is a student in the school. So they were setting the parameters, working through that."
It remained unclear whether Wednesday's fatal shootings were related to the incident at the high school football game. So far, there are no indications that either of the slain officers had any previous interactions with Greene, police said.
According to a "Final Elder Abuse Protective Order" with the Polk County District Court dated Wednesday, Greene was found to have abused his mother, with whom he lived, "by physically hitting and financially exploiting" her.
He was ordered to leave their home and pay his mother $10,000.
On April 10, 2014, Greene was arrested for interference with official acts. According to court records, he refused police orders to be patted down.
"The suspect was known to go armed," court records said. "The suspect had an unknown pouch on his belt that resembled the bottom of a holster."
He was reported by cops to be non-compliant, hostile, combative and refused to be searched, according to records. He pleaded guilty and was fined $250 as well as surcharge and court fees.
During the press conference Thursday, tears were visible in Parizek's eyes as he spoke about how the local community and other law enforcement agencies have shown their support in the wake of the tragedy.
"Our people lean on each other," Parizek told reporters.
Copyright © 2016, ABC Radio. All rights reserved.