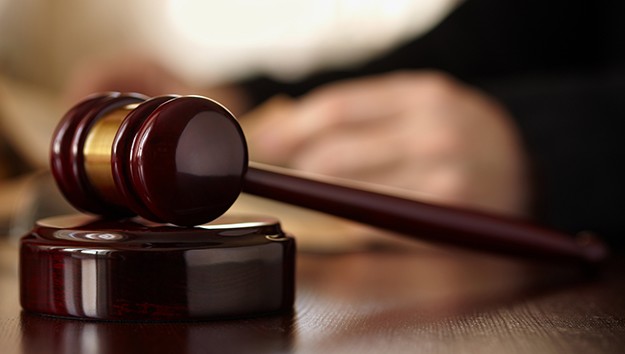 iStock/Thinkstock(CHARLESTON, S.C.) — Opening statements began Thursday in the criminal trial of a white police officer accused of fatally shooting an unarmed black man last year in South Carolina.
Michael Slager is accused of killing Walter Scott, 50, after a traffic stop in North Charleston in April 2015. Slager was an officer with the North Charleston Police Department at the time and says he stopped Scott's car because a brake light was out.
Slager, 34, has pleaded not guilty to a charge of murder. Slager is also awaiting trial in federal court, charged with violating Scott's rights, using a firearm during the commission of the civil rights offense and obstruction of justice.
The prosecution was first to deliver opening remarks in Slager's trial Thursday morning in South Carolina's 3rd Circuit Court. Ninth Circuit Solicitor Scarlett Wilson, the prosecutor for Charleston County, argued to the jury that the former cop acted with malice and forethought before he allegedly fired multiple rounds into Scott's back.
"An unarmed man shot eight times. Eight times," Wilson said slowly, emphasizing each word.
Wilson said Slager's "first instinct" was to lie about the incident by claiming that, at the time he fired his weapon, Scott was coming toward him with a Taser that Scott had managed to take from him. She said Slager staged the crime scene by allegedly dropping the Taser near Scott's body.
"It was wrong," Wilson told the jurors.
The defense team delivered its opening statements next. Slager's attorney, Andy Savage, emphasized to the jury the seriousness of the criminal trial.
"There is no more serious matter in South Carolina than a criminal defense for murder," Savage said. "Mr. Slager is presumed to be innocent."
Savage explained the dangers police officers face each day on duty. He said Slager was tasked with patrolling the most "crime-ridden area" in North Charleston, describing the 25 pounds of protective gear Slager put on when suiting up for the job.
During his five-year career with the North Charleston Police Department, Slager did not issue a ticket for 98 percent of traffic stops he made for equipment failure, according to Savage. The defense attorney argued the same would have likely happened for Scott if it weren't for decisions he allegedly made during a confrontation with Slager.
Savage argued that Slager did not have malice with forethought. He said Scott fought with Slager and took away the Taser. According to Savage, the former police officer didn't know whether Scott was armed because he didn't have the chance to pat him down.
Slager, who was fired from the police force, was charged with murder last year after witness video of the incident surfaced and appeared to show the moment he fatally shot Scott from behind as he ran away.
The former cop was released from prison on bond in January and placed under house arrest. In court Thursday, Judge Clifton Newman granted that Slager can remain free on bond during the trial.
A nearly all-white jury was selected Wednesday. The primary panel consists of six white men, five white women and one black man. The alternates consist of two white men, two white women and two black women.
The federal court indictment alleges Slager "used excessive force when he shot and killed Walter Scott without legal justification," the U.S. Department of Justice announced in May.
"Slager was also charged with obstruction of justice for making false statements to South Carolina Law Enforcement Division (SLED) investigators with the intent to impede the investigation into the shooting," the Justice Department said. "The indictment alleges that Slager intentionally misled SLED investigators by claiming that Scott was coming toward him with a Taser at the time that Slager fired his weapon, when in truth, Scott was running away."
Copyright © 2016, ABC Radio. All rights reserved.