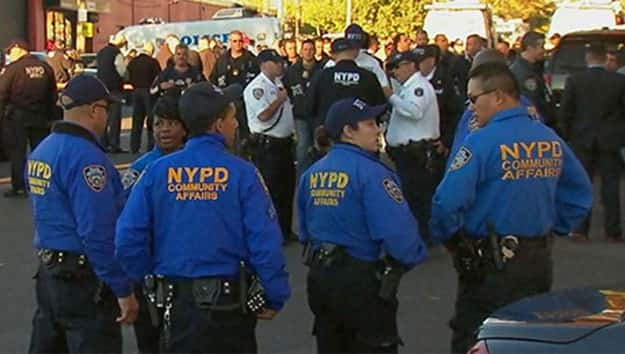 WABC(NEW YORK) — An NYPD sergeant has died after he and a fellow sergeant were shot in the Bronx, a city official confirmed.
The officers were shot Friday during a run-in with a robbery suspect in the Bronx, police said.
The suspect was killed, and the two officers were rushed to Jacobi Medical Center. One sergeant was taken to the hospital in critical condition, police said. The other officer was shot in the leg, and his injuries are not believed to be life-threatening.
The suspect was allegedly harassing and attempting to rob a woman he knew, police said. The suspect fled the scene and crashed his car on a nearby street, and one of the officers was shot point blank as he approached the suspect.
The suspect was killed in a gun battle, police said.
This is a developing story. Please check back for updates.
Copyright © 2016, ABC Radio. All rights reserved.