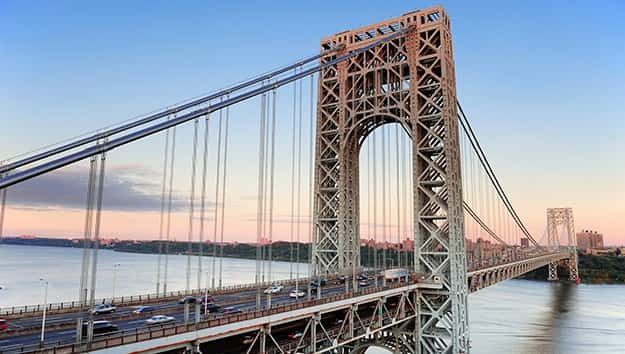 iStock/Thinkstock(NEWARK, N.J.) — Two former aides to New Jersey Gov. Chris Christie have been found guilty on all counts in the so-called Bridgegate trial, according to ABC owned-station WABC-TV.
Bridget Anne Kelly, Christie's former deputy chief of staff, and Bill Baroni, a former official at the Port Authority of New York and New Jersey who was appointed by Christie, were accused of conspiring to close lanes at the George Washington Bridge for political retaliation. Prosecutors argued that Kelly and Baroni devised the scheme to punish Fort Lee Mayor Mark Sokolich, a Democrat, who refused to endorse Christie, a Republican, for reelection in 2013.
Kelly and Baroni could each face a maximum of more than 100 years in prison. The most serious charge carries a maximum sentence of 20 years.
Kelly and Baroni are due back in court for sentencing on Feb. 21. Christie has denied any involvement or knowledge of the plot to close the bridge.
Copyright © 2016, ABC Radio. All rights reserved.