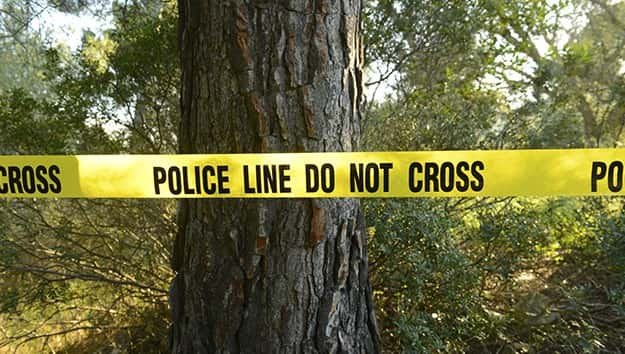 iStock/Thinkstock(WOODRUFF, S.C.) — A third body has been found on the Woodruff, South Carolina, property of suspected killer Todd Kohlhepp, where a missing woman was found chained up and locked in a metal container.
The first body was found Saturday on Kohlhepp's property — where missing woman Kala Brown was found — and was identified as Brown's boyfriend Charles Carver, officials said.
The second body, which was found Sunday, and a third body were both removed Monday, Spartanburg County Coroner Rusty Clevenger said at a news conference.
Gender, ages and how long the victims have been deceased have not yet been determined, Clevenger said. The examinations are ongoing.
An official with the Spartanburg County Sheriff's office said Monday that they don't believe there are any more bodies on the property.
Brown had been missing for two months when she was found Thursday with a chain around her neck inside a metal storage container. A tip had led investigators to the large plot of land in Woodruff. They began combing through the property Thursday morning when they heard "banging" coming from a padlocked container measuring about 30 feet by 15 feet. A woman, identified as the 30-year-old Brown, was being held against her will inside, "chained up like a dog," Spartanburg County Sheriff Chuck Wright said.
Kohlhepp was taken into custody Thursday morning.
After being charged with the kidnapping of the woman who was found chained in the storage container, the suspect allegedly confessed to killing four people 13 years ago in a South Carolina town.
Kohlhepp was charged with four counts of murder in the 2003 killings as well being charged for the kidnapping. On Sunday he was denied bond in a South Carolina court. It's possible that the number of charges against Kohlhepp will increase as police investigate his other alleged confessions, prosecutors said.
Copyright © 2016, ABC Radio. All rights reserved.