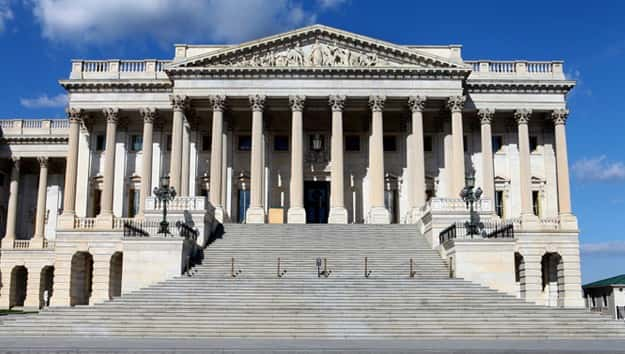 Raymond Boyd/Getty Images(WASHINGTON) — Although the focus of this election night is on the presidential race, the control of the Senate also hangs in the balance. If Hillary Clinton wins the White House, Senate Democrats need a net gain of only four seats to take control of that chamber away from Republicans.
Here are the projected winners in the races for Senate:
VERMONT Patrick Leahy (D) [PROJECTED WINNER] Scott Milne (R)
KENTUCKY Rand Paul (R) [PROJECTED WINNER] Jim Gray (D)
OHIO Rob Portman (R) [PROJECTED WINNER] Ted Strickland (D)
Copyright © 2016, ABC Radio. All rights reserved.