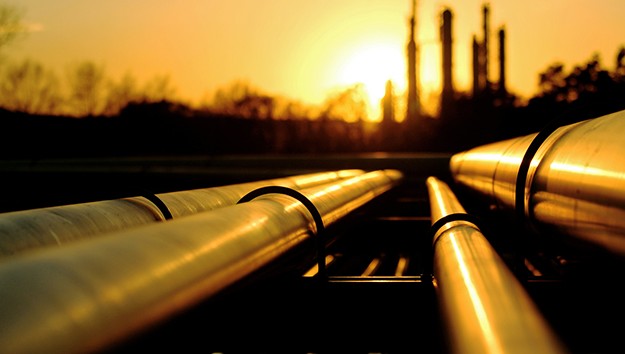 iStock/Thinkstock(NEW YORK) — The chairman of the Standing Rock Sioux tribe has called on President Obama to "set a lasting and true legacy" by halting construction on the Dakota Access Pipeline before President-elect Donald Trump takes office next year.
The tribe is more concerned than ever about the future of its water and lands as public records show Trump has invested up to $1 million in Energy Transfer Partners, the parent company of Dakota Access, the builder of the controversial pipeline.
The exact figures of how much Trump has invested in Energy Transfer remains unclear, as he has refused to release his tax returns.
Tribe Chairman Dave Archambault II said in a statement that results of the presidential election "indicate that we as a country have so much work to do," and urged Obama to "set a lasting and true legacy" by halting the pipeline's construction.
"We must strengthen our resolve to protect the water, pray together for understanding, and pour our hearts and minds into the future of our children," Archambault said. "In this time of uncertainty, President Obama still has the power to give our children hope. We believe halting the Dakota Access pipeline presents a unique opportunity for President Obama to set a lasting and true legacy and respect the sovereignty and treaty rights of Standing Rock and tribal nations across America."
The 1,172-mile crude oil pipeline has courted controversy for months from Native American groups and environmental activists. Hundreds of protesters have camped out near the tribe's reservation in North Dakota, arguing that construction of the pipeline threatens the local water supply and traverses culturally sacred sites.
Tensions between local law enforcement and demonstrators have become more tense in recent weeks after heavily armed police unleashed rubber bullets and pepper spray in confrontations with protesters on private land.
At a hearing Thursday, a Department of Justice spokesperson said the agency will announce its decision on "next steps" and a "path forward" for the final easement needed in order to complete construction of the pipeline, "within a matter of days."
Archambault said in a statement: "The only possible path forward for the Standing Rock Sioux Tribe is a decision that denies the easement or subjects it too a full environmental impact statement and tribal consultation."
Three federal agencies, the Department of Justice, Department of Interior and Deptartment of the Army, requested "that the pipeline company voluntarily pause all construction activity within 20 miles east or west of Lake Oahe," while the U.S. Army Corps of Engineers reviews permits.
Dakota Access has so far disregarded the government's request to temporarily halt construction, according to the Army Corps of Engineers.
In an effort to defuse tensions between law enforcement and demonstrators, "We asked Dakota Access Pipeline on November 4th to honor the Administration's request for a voluntary shut down by stopping work for a 30 day period to allow for deescalation. Dakota Access did not agree to this request," John W. Henderson of the U.S. Army Corp of Engineers Omaha District said in a statement on Wednesday.
A spokesperson for Dakota Access also said in a statement on Monday, "To be clear, Dakota Access Pipeline has not voluntarily agreed to halt construction of the pipeline in North Dakota. Dakota Access has now completed construction of the pipeline on each side of Lake Oahe and is currently mobilizing horizontal drilling equipment to the drill box site in preparation for the tunneling under Lake Oahe."
A spokesperson for Dakota Access did not immediately respond to ABC News' request for further comment Friday.
Energy Transfer CEO Kelcy Warren has previously said that "concerns about the pipeline's impact on the local water supply are unfounded," and that "multiple archaeological studies conducted with state historic preservation offices found no sacred items along the route."
Copyright © 2016, ABC Radio. All rights reserved.