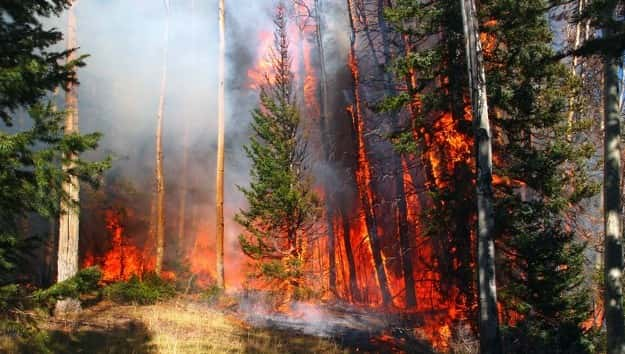 iStock/Thinkstock(NEW YORK) — More than 30 large wildfires are blanketing the skies in the Southeast, burning through thousands of acres, as an overwhelming drought settles in the region.
Most of the wildfires span from northeast Alabama to eastern Kentucky, across the hills and mountains of the Southern Appalachians between Tennessee and North Carolina. The fires come as the region is experiencing extreme drought conditions.
In Tennessee, a state of emergency was declared in response to the ongoing drought conditions and destructive fires. The fires have burned over 9,000 acres in the eastern part of Tennessee. Over 60 percent of the state's water systems are experiencing moderate to exceptional drought conditions, with three counties reporting that their wells are running completely dry.
In North Carolina, a state of emergency was issued in response to crippling drought conditions in the western part of the state. The wildfire surge has burned over 7,500 acres of land in the state.
In Georgia, the Rough Ridge fire grew rapidly in the past 24 hours, with 10,000 acres burning just south of the Georgia-Tennessee Line.
The drought has been crippling for the region and very dry conditions are expected to persist Friday; no precipitation is expected for the next week. Combined with increased wind gusts of 25 to 35 miles per hour, wildfires in the region have the potential to spread.
The southeast drought is expected to continue, and could become more severe as "La Nina" impacts global climate patterns. "La Nina" is expected to bring dry and warmer than average conditions to the area.

ABC Breaking News | Latest News Videos
Copyright © 2016, ABC Radio. All rights reserved.