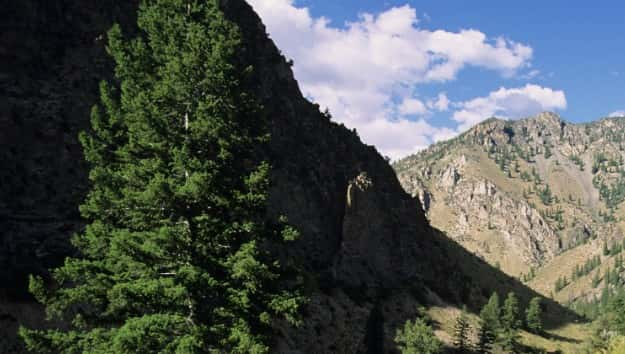 Karl Weatherly/Photodisc/Thinkstock(MUNRA POINT, Ore.) — The remains of Annie Schmidt, a 21-year-old woman reported missing in Oregon in October, have been found, according to an announcement on Facebook by her father, Jon Schmidt, of the Utah-based music group The Piano Guys.
Annie Schmidt had been hiking, apparently along Munra Point, an area in John B. Yeon State Scenic Corridor, one of Oregon's National Parks when she disappeared.
Jon Schmidt, Annie's father, who is a member of The Piano Guys, a group that gained popularity on YouTube, on Friday announced in a Facebook group dedicated to finding his daughter that remains believed to be his daughter's had been found.
"Today the dog teams found human remains at the bottom of a cliff in the area below Munra Point. The area is so far off trail and dense with vegetation that it required SAR to pretty much crawl uphill to get there," Schmidt said in his post, referring to search and rescue teams. "Conclusive identification of the remains is impossible. The medical examiner will have conclusive identity verification by Monday or Tuesday. There is comfort in knowing from the circumstances that there would have been no suffering."
He followed this with a post Saturday:
"We just received word from the medical examiner that the remains found yesterday have been positively identified as Annie. The cause was determined accidental. You have lived this trial with us and we pray that this may bring a greater level of resolution and peace for all of us. Much love, The Schmidts
Annie Schmidt had recently moved to Oregon from Utah and had been missing since Oct. 21. The website OregonHikers.org describes Munra Point as a "non-maintained trail," and warns that hikers "have been seriously injured" by falling from the summit ridges there.
Jon Schmidt thanked those who offered the family support after his daughter went missing.
"There is no way to thank our Heavenly Father and His Son Jesus Christ for the support we have felt through you. You have searched with us, prayed with us, hoped with us, fasted with us, supported us and sacrificed for us. We thank you from the very bottom of our hearts!!!!," he wrote.
The Multnomah County Sheriff's Office, which had been investigating her disappearance, did not immediately return a request for comment from ABC News.
Copyright © 2016, ABC Radio. All rights reserved.