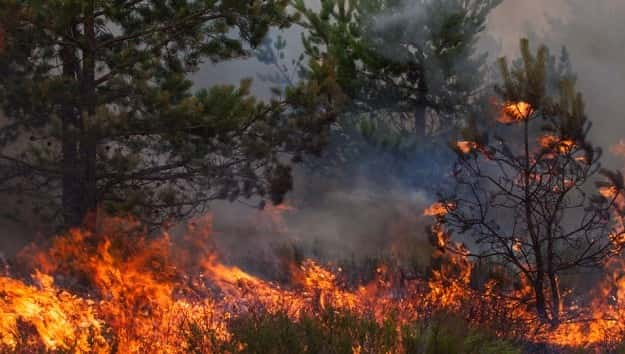 iStock/Thinkstock(RALEIGH, N.C.) — More than a dozen wildfires that have spread over parts of North Carolina have cost at least $10 million, Gov. Pat McCrory said at a news conference Monday.
About 75 percent of the price tag has been taken on by the U.S. government, he said.
"We have California wildfires in North Carolina," McCrory said, referring to the blazes that devastated parts of California this year.
The governor cited dry weather conditions as the cause of the fires' spreading.
"These conditions are expected for a long time throughout these winter months," McCrory said.
Firefighters from California, Alaska, Oregon and other states have arrived to help, he added.
McCrory said the fires were started by people, but he didn't know whether they were lit intentionally.
Meanwhile, in Kentucky, an aspiring weatherman was jailed for arson after allegedly admitting he started a wildfire to draw attention to his selfie videos on Facebook, his town's police chief said Friday.
Copyright © 2016, ABC Radio. All rights reserved.