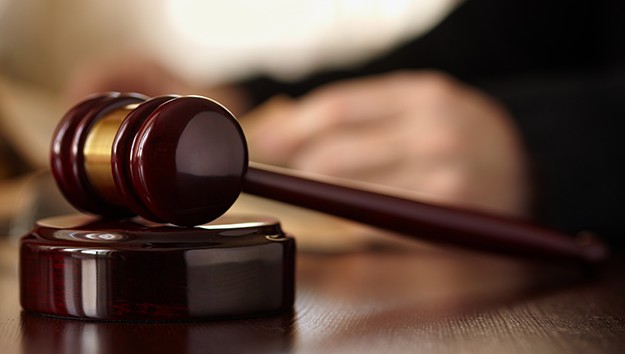 iStock/Thinkstock(CINCINNATI) — A county prosecutor in Ohio is deciding whether to retry a former University of Cincinnati officer in the death of an unarmed motorist after the case ended in a mistrial this weekend.
Ray Tensing, 26, was charged with murder and voluntary manslaughter in the death of Sam DuBose, whom Tensing shot and killed after pulling him over in July 2015.
Tensing lost his job after DuBose's death and has pleaded not guilty. A mistrial was declared Saturday after jurors spent 25 hours deliberating the case.
The office of Hamilton County Prosecutor Joseph Deters on Monday declined to comment on the possibility of a retrial but Deters is expected to return to court with a decision later this month, according to his office.
Here are the options for Deters after the mistrial:
Retrial
Deters could decide to retry the case on the same charges. But retrying it under the same charges may be unlikely, according to one expert.
Mike Allen, a former Hamilton County prosecutor and criminal defense attorney in Cincinnati, said that based on the jury split, he thought it was unlikely Deters will retry the case under murder charges.
"He's got a number of options. He can retry Tensing on the charges as they stand on murder and voluntary manslaughter," said Allen, who was also a University of Cincinnati officer in the 1970s.
Allen thought another option could be taking the case back to a grand jury on lesser charges of reckless homicide and negligent homicide.
While negligent homicide is a misdemeanor, "reckless homicide is felony of third-degree and punishable by nine to 36 months," Allen told ABC News. "I think the prosecutor has to take some action and can't just walk away from it."
Plea Deal
The mistrial could also mean Deters is more likely to agree to a plea deal with Tensing. David Gray, a professor of law at the University of Maryland Francis King Carey School of Law, said a mistrial generally helps the defendant.
"Ninety-eight percent of criminal charges end in a plea bargain," Gray said, referring to all cases, not just mistrials. "At this point everyone has a clearer picture of what the risk-reward" is.
Gray said based on Deters' statements about the hung jury, he may focus on a plea bargain with Tensing over the next few weeks.
"The rule of thumb is that a mistrial of any kind is a victory for the defendant; the prosecutor's office only has so many opportunities" to try a case, Gray explained to ABC News.
"Everyone's cards are on the table" now, he added.
Dropped Charges
The other option for Deters is to drop the case altogether. Gray said the number of jurors who were against conviction may give Deters pause about retrying the case.
"Even though they did have eight votes for manslaughter, it's four short of conviction," Gray said. "It looks like a substantial portion of jurors."
But Gray said the Tensing case seemed to present clearer evidence than many other police-involved shootings.
"It is heartening for a prosecutor to go after a case like this on good facts," Gray said. "He had good evidence and a good credible case."
Copyright © 2016, ABC Radio. All rights reserved.