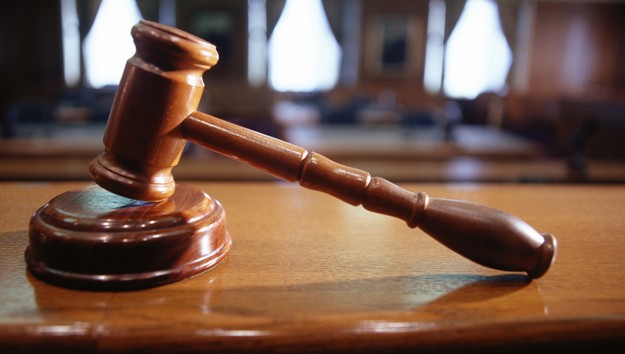 Ingram Publishing/Thinkstock(ATLANTA) — Leanna Taylor, the ex-wife of Justin Ross Harris, the Georgia man found guilty Monday of intentionally leaving his 22-month-old son to die in a hot SUV in June 2014, took to Facebook recently, lashing out at critics of both her and Harris.
In a Facebook post shared by 11Alive.com that was confirmed by her attorney, Taylor wrote: "For those of you who want to know if I am ok. The answer is no. I have not been 'ok' since the moment I was told my son was dead. I have not been 'ok' since the moment my life was put on this path that has led to Ross being found guilty of maliciously murdering our child.
"So now you may be saying 'justice has been served.' And you are allowed your right to that opinion. But guess what, you can convict every parent that this has ever happened to, and I can promise you 2 things…#1 it will never bring our children back and #2 it will not prevent this from happening in the future. Next summer, as this begins to happen over and over again, ask yourself, 'what can be done?!' The problem is not the parent! The problem is a society that refuses to believe this can happen to them! Wake up! Accept it! And by accepting it you will be protecting your child!" she wrote in a post that was eventually made private.
On Monday, a jury found Harris guilty on eight counts, including malice murder and two counts of felony murder, in their son Cooper Harris' death.
Harris, who had pleaded not guilty, was accused of murdering the couple's son, Cooper, more than two years ago. The boy was pronounced dead on June 18, 2014, after he spent about seven hours in a car seat in Harris' locked sport-utility vehicle in the Atlanta area. That day, temperatures were in the low 90s.
Defense attorneys had maintained Cooper's death was an accident and Harris, a web developer for Home Depot, had forgotten that his son was in the car.
Prosecutors argued that Harris killed his son intentionally to escape the responsibilities of his family life, while the defense argued that the death was an unintended tragedy. Prosecutors alleged Harris lead a "double life" and Cooper had gotten in the way of the life Harris wanted to live.
During emotional testimony during Harris' trial, Taylor said that the father "wanted to enjoy every second he could" with Cooper and was an involved father. She testified that Harris "wanted to be the one to push him on swings" at the playground.
She also said that she had not spoken to Harris since earlier this year and that she had now moved to Florence, Alabama, to be near a new boyfriend. In her Facebook post, Taylor made an impassioned plea to other parents.
"I don't care what your opinion is in my situation. I don't care what your opinion is of me! It does not matter! Your opinion will never bring back my son. So called 'justice' will never bring back my son. Nothing will ever take that pain away. And nothing will ever feel worse than living with the knowledge that his pain and his death could have been prevented. Be the wise parent, and accept that this can happen. And you will never have to walk the path that my family has had to walk," she wrote. "And I pray YOU never have to walk this path."
Harris is scheduled to be sentenced Dec. 5, according to ABC Atlanta affiliate WSB-TV.
Copyright © 2016, ABC Radio. All rights reserved.