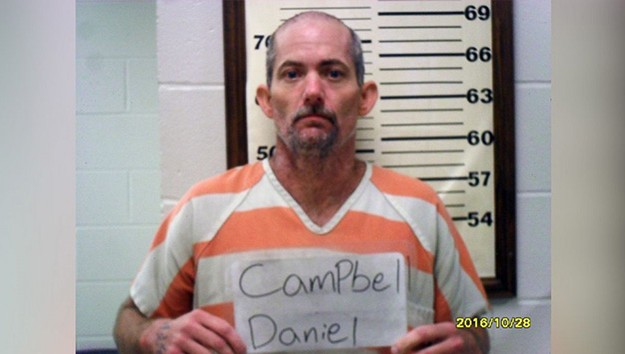 Texas County Sheriff(HOUSTON, Mo.) — Police have apprehended an inmate who is accused of killing one man and seriously injuring another after he broke out of a Texas County jail on Monday night, according to a report in the Houston Herald.
A spokesperson for the Texas County Sheriff's Office told ABC News Tuesday morning that the department had been actively looking for Daniel Campbell, who escaped from the county jail between 5:30 p.m. and 6 p.m. on Monday through a door left open.
On Monday, Sheriff James Sigman told ABC affiliate KSPR-TV in Missouri that Campbell bolted through the open door while construction work was being done at the jail.
He was wearing an orange and white jail uniform but was not wearing shoes at the time, the affiliate reported.
Campbell has been charged with first-degree murder for the death of Billy Bishop II, 38, and first-degree assault for injuries to William Dumboski, 55.
The Houston Herald reported that a Missouri State Highway Patrol helicopter crew first spotted Campbell, and he came out of the woods with his hands up Tuesday morning a little after 10 a.m.
Copyright © 2016, ABC Radio. All rights reserved.