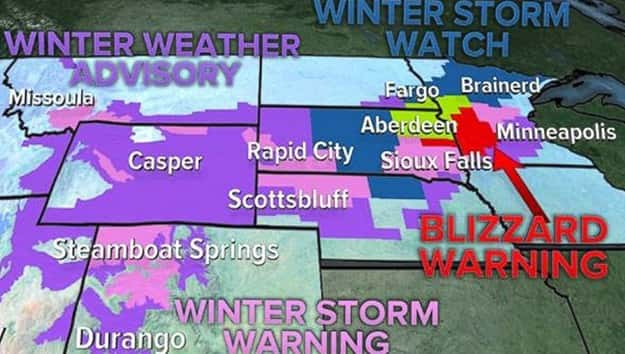 ABC News(NEW YORK) — A major storm is forecast to produce the first blizzard of the season for the Dakotas and Minnesota Thursday night and Friday.
As the storm strengthens over the Plains, gusty winds are expected to produce near white-out conditions for the eastern Dakotas and western Minnesota on Friday. Up to one foot of snow is possible in northern Minnesota, according to forecasts.
In addition, winds will be gusting between 40 to 50 mph with blowing snow in western Minnesota and the eastern Dakotas on Friday. The National Weather Service said travel in the area Friday is not advised.
Wintry weather has also started to creep in across other parts of the country. The first snow of the season is currently falling over Salt Lake City, Utah.
The first snow of the season also fell in Spokane, Washington, on Wednesday. Parts of Washington have already received more than 10 inches of snow.
A total of 10 states from Idaho to Iowa are under some sort of snow warning, watch or advisory Thursday night and Friday.
Copyright © 2016, ABC Radio. All rights reserved.