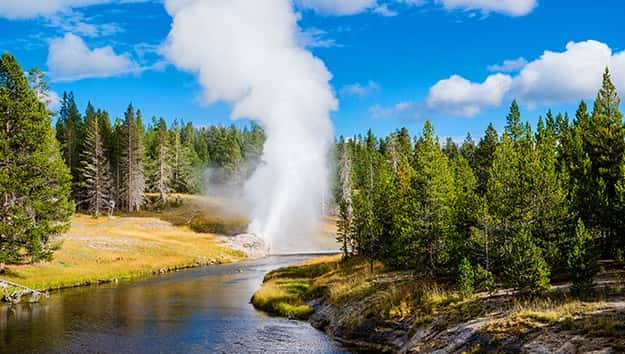 iStock/Thinkstock(NEW YORK) — A man who died at Yellowstone National Park in June likely "dissolved" in the "superheated, acidic mud pot" after falling into a hot spring, according to an incident report released by the National Park Service.
Colin Scott and his sister wandered off trail near the Norris Geyser Basin in Yellowstone National Park on June 7, 2016, according to the report, released this week. Scott then slipped and fell into a hot spring, and his sister ran to get help after she was unable to pull him out.
At a little before 8 p.m. that same evening, a rescue crew went to the area where Scott fell into the hot spring, and saw his body there. They were not able to recover his body that night due to safety concerns as it was getting dark and there was a lightning storm, the incident report states.
When workers came back to the same place the next day, they could not find his body but they did locate his wallet and shoes, according to the incident report, which noted that his remains were never recovered.
The acidity of the water where the man fell into the water was recorded at pH of 5 (a level that is mildly acidic), and the temperature was recorded at over 212 degrees Fahrenheit, according to the 60-page report.
"Evidence suggests that the extreme heat and the acidity of the water quickly dissolved his body in the hot spring," the report says, and the death was recorded as "accidental" with the cause of death being "scalding due to submersion in thermal hot spring."
Copyright © 2016, ABC Radio. All rights reserved.