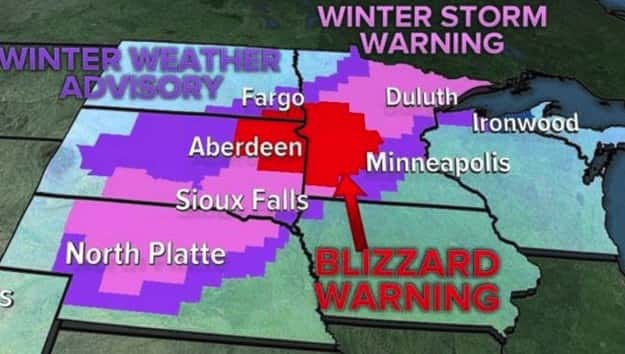 Max Golembo/ABC News(NEW YORK) — A blizzard warning from the National Weather Service is in effect for parts of the eastern Dakotas and western Minnesota Friday, as wintry weather begins to inundate the Midwest.
In addition to the snow, winds will be gusting 40 to 50 mph in western Minnesota, where whiteout conditions are forecast. Travel is not recommended in the area Friday, and many roads are expected to be closed.
The heaviest snow will fall in areas northwest of Minneapolis. Some areas could see up to a foot of snow.
The first major snowstorm of the season brought road closures and heavy snowfall across the Rockies yesterday. Up to 12 inches of snow fell from Wyoming to Colorado.
Denver was also inundated with over a foot of snow yesterday, which fell on the city during rush hour, causing traffic accidents and some road closures.
Copyright © 2016, ABC Radio. All rights reserved.