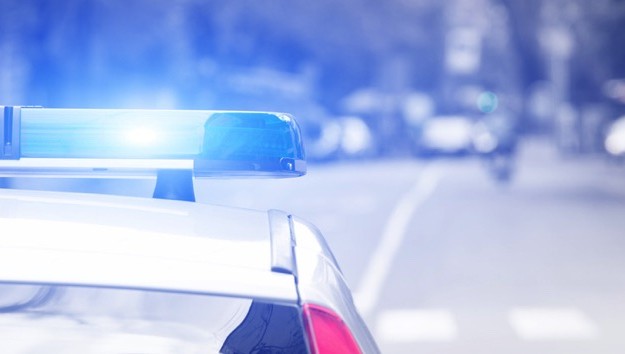 iStock/Thinkstock(NEW YORK) — Two men have been charged with murder in the stabbing death of 26-year-old Joseph "Joey" Comunale.
James Rackover, 25, of Manhattan, and Lawrence Dilione, 28, of New Jersey, were arraigned in court Thursday on charges of second-degree murder, concealment of a human corpse and tampering with physical evidence, according to the New York Police Department. Dilione is also charged with hindering prosecution in the first degree, and Rackover was arraigned on the additional charge of aggravated unlicensed operation of a motor vehicle. Both men are being held on $3 million bond or $300,000 cash bail.
"I tried to make a complete statement in the courtroom. We were fortunate to have the judge set bail in the case. That is only the beginning for us. I look forward to what our review of the evidence will reveal," Rackover's attorney, Maurice Sercasz, said Thursday night.
It was not immediately clear who was representing Dilione.
Here's what is known so far about Comunale's murder:

Where He Was Last Seen
Comunale of Stamford, Connecticut, was last seen Sunday morning on New York City's Upper East Side, according to the NYPD.
Stamford police said he was reported missing by his father Monday morning. Comunale traveled to New York City to attend a party with friends at the Grand Sutton, an apartment building on East 59th Street, according to authorities. When his friends left the next morning, police said, he stayed behind willingly.
Records show Rackover lives in the Grand Sutton.

The People With Him
Comunale was with at least five people — two men and three women — in the apartment at some point Saturday night into Sunday morning, according to the NYPD.
"We've spoken to each one of them," NYPD Chief of Detectives Robert Boyce said at a press conference Wednesday. "Right now, we're piecing together stories that each one has given us."

Evidence
On Wednesday a police dog found a body in a shallow grave in Oceanport, New Jersey, dozens of miles from where Comunale was last seen alive. The NYPD said Friday the deceased individual has been identified as Comunale.
Police said Friday that an autopsy conducted by the Monmouth county coroner and medical examiner showed that Comunale was stabbed 15 times. There was also an effort to burn the body, and gasoline was found in the grave, which was about 1 foot deep, according to authorities.
A man provided detectives with information that led them to Comunale's body, police said.
A Mercedes-Benz believed to have been used to transport the body to New Jersey was being examined for forensic evidence, according to ABC-owned station WABC-TV.
A police search warrant of the location where Comunale was last seen alive has recovered potential evidence in the case.
"We uncovered a substantial amount of blood evidence inside the building, inside plastic bags that were downstairs through the garbage chute. [In the bags] were his clothing," Boyce said during a press conference Wednesday.
Police also discovered blood in the apartment where the party was hosted.
Meanwhile, police are reviewing surveillance video from the Grand Sutton, WABC-TV reported.

Family and Friends React
Comunale's father, Pat Comunale, spoke to WABC-TV on Wednesday night, mourning his son.
"Everybody who came in contact with this kid loved him. He was one of a kind," Pat Comunale said through tears. "He was loved by everybody. He had hundreds of friends. He didn't deserve this."
Devin Edwards, a friend of Joseph Comunale's, told WABC-TV that he loved baseball, hockey and working out with his friends.
"He was one of a kind. He was that kind of guy who was the life of the party. He never did anything wrong. He was just such a good-hearted kid," Edwards said. "As you can see, he had a lot of people, a lot of friends that loved him very, very much."
Copyright © 2016, ABC Radio. All rights reserved.