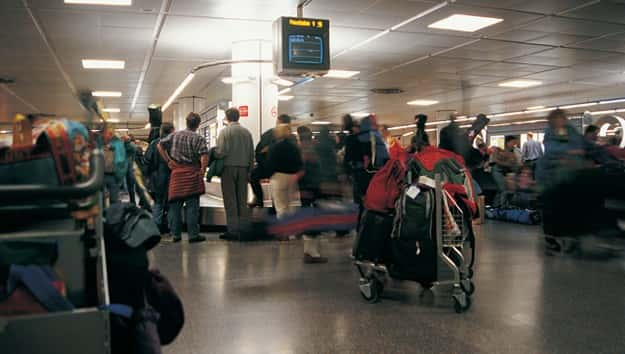 Photodisc/Thinkstock(CHICAGO) — A possible strike could make air travel this holiday week even worse.
About 2,000 workers at O'Hare International Airport– including baggage handlers, cleaners and security officers– are expected to strike in the coming days after voting Thursday to walk off the job. The workers, employed by private contractors, said they are fighting for $15 an hour wages.
"They don't expect to shut the airport down. That's not really what they're trying to do. What they're trying to do is get the powers that be to hear their voices," Tom Balanoff, president of SEIU Local 1, told ABC News affiliate WLS-TV.
American Airlines said in a statement that the company was working "to ensure there is no disruption to our operation."
The Chicago Department of Aviation said it did not expect a service disruption during the holiday rush, according to WLS-TV.
Millions of people are expected to travel through O'Hare this holiday season, and the American Automobile Association predicts there will be nearly 49 million travelers this Thanksgiving getting on planes, trains or driving.

ABC Breaking News | Latest News Videos
Copyright © 2016, ABC Radio. All rights reserved.