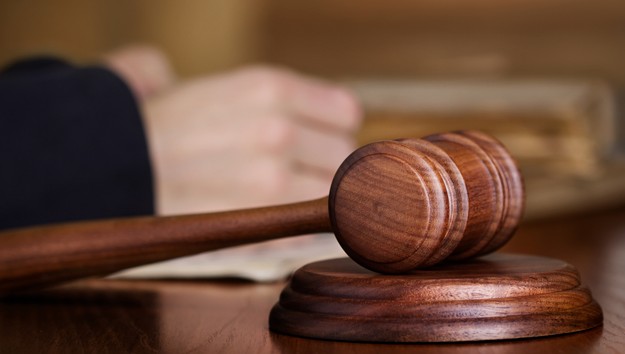 iStock/Thinkstock(MINNEAPOLIS) — The man who admitted to abducting, sexually assaulting and killing 11-year-old Jacob Wetterling decades ago apologized for the "evil acts" in a Minneapolis court Monday after listening to emotional victim impact statements ahead of his sentencing.
Danny Heinrich, 53, was formally sentenced this morning to 20 years in federal prison on one of 25 counts of possession of child pornography. Heinrich, who confessed to killing Wetterling this summer, appeared in U.S. District Court in Minneapolis wearing black-rimmed glasses and a beige long-sleeved shirt.
"I am truly sorry for the evil acts I committed and the shame I caused myself and my family," Heinrich told the courtroom. "I'll always remember the victim impact statements I heard today."
On Sept. 6, Heinrich confessed in court to sexually assaulting and shooting Wetterling. He said he abducted him at gunpoint while the 11-year-old boy rode his bike home with his brother and a friend the night of Oct. 22, 1989, in St. Joseph, Minnesota.
Prosecutors struck a deal with Heinrich, in which he agreed to lead authorities to Wetterling's remains. As part of the plea bargain, Heinrich was not charged with murder and instead agreed to plead guilty to possession of child pornography.
Jared Scheierl was the first to deliver a victim impact statement in court Monday. Scheierl, who was sexually assaulted by Heinrich just nine months before Wetterling's abduction, is credited with helping investigators solve the Wetterling case and his own.
Scheierl, who was 12 at the time of his abduction, said he wouldn't stay to hear Heinrich's statement.
"I thought this day would never come," he told the courtroom. "The words he spoke to me on that evening haunted me for years, and I don't wish to hear anything more he has to say."
Wetterling's three siblings also delivered victim impact statements, as did friend, Aaron Larson, who was with the Wettlering boys at the time of the abduction 27 years ago.
Trevor Wetterling was 10 years old when Heinrich abducted his older brother at gunpoint. He said he hasn't felt safe ever since.
"It's not normal to sleep on your parent's floor at 10 years old. It's not normal to worry it could be you," he told the courtroom. "I will not feel safe if he is ever released from prison and our society will not be safe."
Next, Wetterling's parents faced their son's killer. Jerry Wetterling thanked Heinrich for "leading us to Jacob" and his wife described the family's loss. Heinrich appeared to wipe a tear from his eye as Patty Wetterling spoke about her son.
"Heinrich took away a wonderful human being, who wanted to grow up to be a football player, but mostly just wanted to grow up," she said, then turning to look directly at Heinrich. "You didn't need to kill him. He did nothing wrong. He just wanted to go home."
Heinrich was allowed to make a statement before a judge handed him his sentence. He addressed Wetterling's parents and apologized.
"Mr. and Mrs. Wetterling, the heinous acts, selfishness — they are unforgivable. I'm so sorry," he said.
Heinrich then addressed Scheierl and also apologized.
Judge John Tunheim said Heinrich will be under supervision if he's released from prison, can't associate with anyone under 18 or contact the families of his victims. Tunheim told Heinrich he had stolen the innocence of Minnesota and beyond.
"We won't pretend today that this crime or sentence is about child pornography," the judge said. "It's about taking a childhood away from Jared and taking a lifetime away from Jacob. Also for scaring parents everywhere."
Copyright © 2016, ABC Radio. All rights reserved.