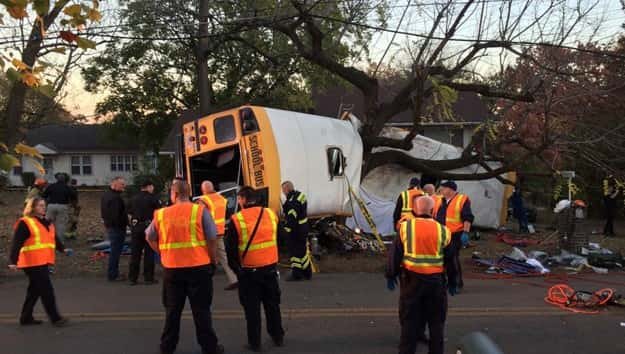 @ChattFireDept/Twitter (CHATTANOOGA, Tenn.) — Police in Chattanooga, Tennessee, confirm there were "multiple fatalities" in a school bus crash on Monday.
Police said the driver, from Woodmore Elementary School, was being questioned after the single-vehicle accident.
There were 35 kids on the bus with grades ranging from kindergarten to 5th grade, according to police. Officials said 23 were hospitalized.
This is a breaking news story. Please check back for updates.
Copyright © 2016, ABC Radio. All rights reserved.