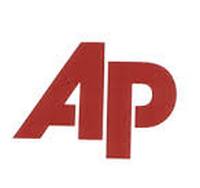 (AP) – A General Motors plant in eastern Missouri is increasing
security because of written threats against minorities.
The St. Louis Post-Dispatch reports the General Motors plant in Wentzville
has beefed up security after threats of violence against minorities were
scrawled on bathroom walls at the facility.
Paul West, Wentzville's assistant police chief, says the department's
investigating two reports "indicating that around the first of December there's
going to be a violent act at GM." He says the writing was found over the last
two months at the plant, which employs about 4,600 people.
He says GM is contracting with the city to assign off-duty officers to the
plant to supplement the company's security personnel.
Darin Copeland, a GM spokesman, says the most recent written threat was
reported earlier this month.
WebReadyTM Powered by WireReady® NSI