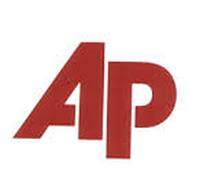 (AP) – The mayor of Texarkana says financial realities are
making it difficult to fund pay raises for police and firefighters.
The Texarkana Gazette reports that Mayor Ruth Penney-Bell told the city Board
of Directors that city officials are not cheating officers out of "parity" pay
raises.
City voters in 1996 approved two quarter-cent sales taxes to keep police and
firefighters' pay competitive with those on the Texas side.
Arkansas-side officials had planned a parity raise next month, but have
delayed it for six months. Finance Director TyRhonda Henderson said fire
department raises cost $1.3 million in 2016 and police cost $1.8 million while
the taxes generated $1.1 million each.
Police Chief Bob Harrison proposed an election to reaffirm the taxes, define
parity and put the money into a trust account.
WebReadyTM Powered by WireReady® NSI