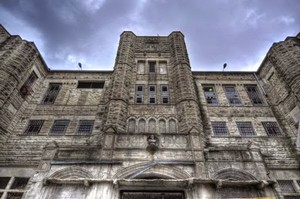 (AP) – One of mid-Missouri's fastest growing tourist
attractions is a place where nobody wanted to be prior to its closing in 2004 –
the Missouri State Penitentiary.
The Jefferson City News Tribune reports that 32,811 people this year visited
the old state prison, a haunted-looking place that first opened in 1836. The
number of visitors was a 25 percent increase over 2015. And Mayor Carrie Tergin
noted that as recently as 2009, just 3,000 people visited the landmark.
Decommissioned prisons are popular tourist spots around the county. Perhaps
the most famous is Alcatraz in San Francisco Bay, which draws about 1 million
visitors annually. The Eastern State Penitentiary in Philadelphia, which closed
in 1971, drew 350,000 visitors last year.
WebReadyTM Powered by WireReady® NSI