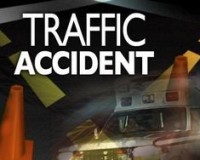 BEE BRANCH, Ark. (AP) – Arkansas State Police say three people, including a juvenile, have been killed in automobile crashes on snow-covered roads.
Police say 40-year-old Amanda Sue McKinnon of Damascus and the juvenile whose name wasn't released died in a collision with a tractor-trailer rig on Highway 65 at Bee Branch and 49-year-old Daniel Wayne Blair of Benton died in a single-vehicle crash on Interstate 30 in Benton. Both accidents occurred Friday.
A police report says McKinnon and the juvenile were in a vehicle driven northbound on Highway 65 by McKinnon when she lost control and slid into the southbound lane, then was struck by a southbound semi.
Police say Blair died when the vehicle he was driving west on I-30 slid on an icy patch and crashed into a retaining wall, then overturned.
WebReadyTM Powered by WireReady® NSI