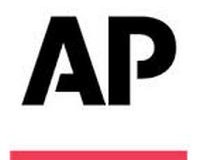 (AP) – Court documents say a Missouri baby girl who was
delivered after her mother was killed in a crash on her way to a hospital to
give birth has brain trauma.
Seven-month-old Maddyson Iler was delivered by cesarean section after her
mother, Sarah Iler, died in a three-vehicle crash in May just south of Cape
Girardeau.
Sarah's sister, Kasandra Iler, is suing the man who was driving Sarah to the
hospital and the driver of a semitrailer involved in the crash. The company that
owns the semitrailer is also being sued.
Neither of the two drivers was issued a traffic citations.
The Southeast Missourian reports an amended petition in the case from
Kasandra Iler's attorney says Maddyson suffered hypoxic brain trauma as a result
of the crash. Maddyson is receiving treatment at St. Louis Children's Hospital.
WebReadyTM Powered by WireReady® NSI