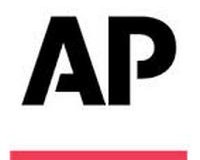 (AP) – The Joplin school district has suspended a middle school
Bible study that provided doughnuts to those who participated.
The district announced the action after a complaint from the American Humanist
Association, which alleged school employees and clergy used the doughnuts to
attract students to the Bible study.
The Springfield News-Leader reports the district said Monday the Bible study
did not comply with a district policy that permits student-led initiatives only
for students in grades 9-12. The district's statement says the Bible study is
suspended "as it is currently organized."
David Niose, legal director of the association, said the Bible study was
adult-led and unconstitutional. But he said the group is glad the school won't
be promoting Christianity – or any religion – in a public school setting.
WebReadyTM Powered by WireReady® NSI