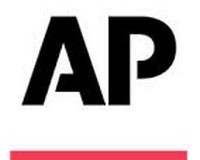 LITTLE ROCK, Ark. (AP) – An Arkansas legislative committee has voted to outlaw an abortion procedure that opponents call "savage" and "barbaric" while others deem it the safest way to end a pregnancy in the second trimester.
The proposal by a legislator who is president of Arkansas Right to Life would ban dilation and evacuation, also known as a D&E abortion. The measure passed the Public Health, Welfare and Labor Committee on a voice vote Thursday.
Arkansas would be the third state to ban the procedure, after Mississippi and West Virginia. Similar prohibitions are on hold amid court challenges in other states.
Arkansas officials say 18 percent of the state's 3,771 abortions in 2015 were done through a D&E procedure.
Planned Parenthood says the legislation is among "extreme and ideological attacks" on women.
WebReadyTM Powered by WireReady® NSI