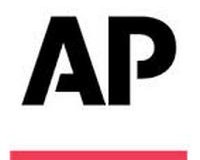 SPRINGFIELD, Mo. (AP) – A southwest Missouri woman was sentenced to two years in prison without parole for selling more than $90 million worth of counterfeit cell phone parts.
Federal prosecutors say 59-year-old Sherrie Householder, of Nixa, was
sentenced Thursday and ordered to pay $8.8 million in restitution. She pleaded guilty in May to mail fraud and money laundering.
Prosecutors say Householder operated Flash Technology, which sold cell phone components through the Internet and at a store in Springfield.
Flash Tech shipped cell phone parts throughout the U.S., bringing in more than $90 million from December 2012 to January 2016.
The components were marketed as being property of well-known technology companies, such as Apple and Kindle, but they were counterfeit, with most coming from China.
WebReadyTM Powered by WireReady® NSI