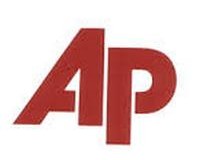 LITTLE ROCK, Ark. (AP) – Arkansas forestry officials say 2016 was a relatively
quiet year for wildfires, but the fires still burned nearly 30 square miles in
the state.
The Arkansas Forestry Commission says there was a total of 1,248 wildfires
last year, and the busiest months were February, March and November. Officials
say the top two causes of wildfires in the state were fires unintentionally
started by outdoor burning and arson.
State Forester Joe Fox says officials are concerned about wildfire conditions
in 2017 because of lingering drought conditions and a build-up of fuel on the
ground that's attributed to several years in a row with low wildfire activity.
WebReadyTM Powered by WireReady® NSI