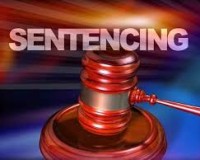 (AP) – An Arkansas woman whose nephew accidentally shot and
killed himself with a pistol in her car was given a one-year suspended sentence
as long as she gets therapy.
The Arkansas Democrat-Gazette reports 39-year-old Kenya Brevard was urged by
the judge during her sentencing Thursday to accept counseling and try to recover
from her grief of her 6-year-old nephew's death in 2015. Brevard was the primary
caretaker for the boy.
She pleaded guilty in November to misdemeanor negligent homicide in exchange
for having prosecutors drop a felony charge of felon in possession of a firearm.
Brevard is barred from legally owning a gun after a 1997 conviction for forgery,
which was expunged in 2001.
Both the judge and prosecutors say Brevard had no intention to harm her
nephew, and that she's been devastated by his death.
WebReadyTM Powered by WireReady® NSI