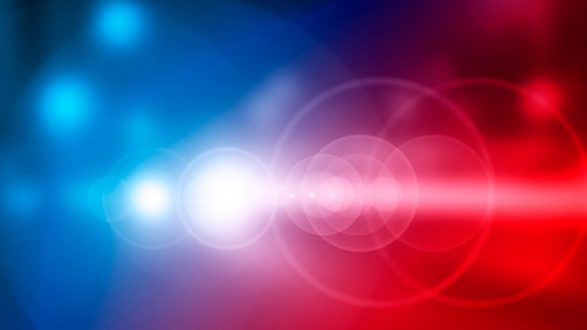 iStock/Thinkstock(NEW YORK) — The assault rifle used by a doctor to kill one and injure several others in a New York City hospital last Friday was "lawfully transferred" to the shooter from a gun shop in upstate New York, according to the Bureau of Alcohol, Tobacco, Firearms and Explosives.
Law enforcement sources said Dr. Henry Bello hid the gun — identified by law enforcement sources as an AR-15 — under his white lab coat and then opened fire in Bronx-Lebanon Hospital, where he used to work. He then tried to set himself on fire and fatally shot himself, the sources said.
Matthew Myerson, acting spokesman for the ATF, told ABC News that while the gun was "lawfully transferred," an investigation into Bello, as well as the purchase of the weapon, is ongoing. He would not elaborate.
The ATF's comment leaves open the possibility that new information about the sale of the weapon may arise.
Upstate Guns and Ammo of Schenectady, New York, the shop where Bello acquired the weapon, offers "help locating a particularly hard-to-find firearm" on its website.
A person who answered the phone at the shop said that they would never comment on the sale of any weapon.
Gov. Andrew Cuomo signed a ban on assault weapons into law in January 2013, following the Sandy Hook school shooting.
The law, known as the SAFE Act, tightened the definition of assault weapons as used by New York State, but it was not clear how the AR-15 was transferred to Bello.
Under the law, AR-15 style rifles by a number of manufacturers are considered assault weapons.
The law specifies a number of banned features, including a flash suppressor and a bayonet mount.
The governor's office did not immediately respond to a request for comment.
A statement by Cuomo on the SAFE Act's website calls it the "the toughest assault weapons ban in the country."
According to police sources, Bello had four prior arrests, the most serious of which was a sex abuse case in Greenwich Village that took place in August of 2004, when he allegedly lifted a 23-year-old woman up by her crotch outside a Bleecker Street building.
He pleaded guilty to unlawful imprisonment, a misdemeanor, and was sentenced to community service, the sources said.
Copyright © 2017, ABC Radio. All rights reserved.