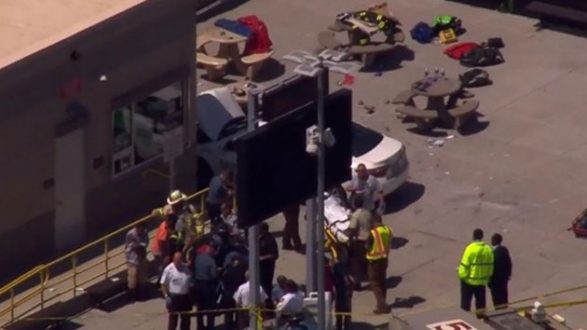 WCVB(BOSTON) — A taxi driver hit fellow cab drivers standing outside a building at the cab pool at Boston's Logan International Airport this afternoon, injuring 10 people, the Massachusetts State Police said.
The state police said injuries range in severity from serious to minor. The wounded have been transported to local hospitals.
The crash does not appear to be intentional, authorities said.
Police said it appears that all of the injured were cab drivers who were waiting for their next assignment in a separate rest area.
Troopers are interviewing the cab driver involved in the crash, who police said is a 56-year-old man from Cambridge, Massachusetts, with no history of violations.
It appears he was alone in the cab at the time of the crash, police said.
Police said the driver's taxi was seized and the cab pool is closed.
The cause of the crash is under investigation, police said.
Copyright © 2017, ABC Radio. All rights reserved.