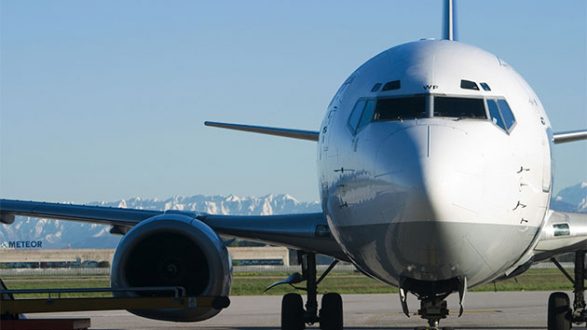 Ingram Publishing/Thinkstock(FLINT, Mich.) — Lt. Jeff Neville, the police officer stabbed in the neck at a Michigan airport last month, says the maintenance man who jumped in to help him is a "hero."
If the man had not have been "walking beside me I wouldn't be here talking to you today. There's no doubt about it," Neville recalled today at a Fourth of July parade in Fenton, Michigan, according to ABC Detroit affiliate WXYZ-TV.
"That's not his job" but the man "just reacted," Neville said, according to WXYZ. "And the way that he reacted was spectacular."
The incident happened at the Bishop International Airport in Flint June 21 when a Canadian man allegedly stabbed Neville outside the airport's TSA screening area, leaving the officer with a roughly 12-inch-long laceration from his Adam's apple to the back of his neck.
"It was an attack from the rear, it was very sudden," Neville said today. "There was no warning. It was very intense. Just a lot of noise and sudden action, and I truly think it was over in 10 seconds. … That's how fast it happened."
Neville was able to stop the assault within a minute and "never stopped fighting" until the attacker was in handcuffs, according to airport officials. The maintenance man and officials also jumped in and helped restrain the attacker, officials said.
"I'm getting a lot of attention because I was wounded, but this was a team effort," Neville said today, according to WXYZ.
Neville was hospitalized and underwent surgery after the attack but he's now "doing really well."
"I was very fortunate," he said. "It feels great to be here, period."
And Neville says he wants to head back to work, saying, "We got things to do," WXYZ reported.
The suspected attacker, Amor Ftouhi, who legally entered the United States from Canada less than one week before the attack, was arrested for alleged "violence at an international airport."
During the attack Ftouhi allegedly yelled "Allahu Akbar" ("God is great"), according to David Gelios of the FBI.
Gelios said Ftouhi "continued to exclaim 'Allah' and he made a statement to the effect of, 'You killed people in Syria, Iraq and Afghanistan' and 'We're all going to die.'"
He apparently had "a hatred for the United States and a variety of other things that motivated him … to conduct this act of violence," officials said.
Neville said today that in the wake of the attack, Muslim police officers in New York City and New Jersey have reached out to him, according to WXYZ, and he said the officers are planning to come visit "just to meet me. And they're paying their own way. … It's going to be my pleasure to meet them."
Ftouhi was denied bail at a hearing in June and remains in custody. He is next scheduled to appear in court July 5 for a preliminary hearing. It was unclear whether he has entered a plea.
His attorney did not immediately respond to ABC News' request for comment.
Copyright © 2017, ABC Radio. All rights reserved.