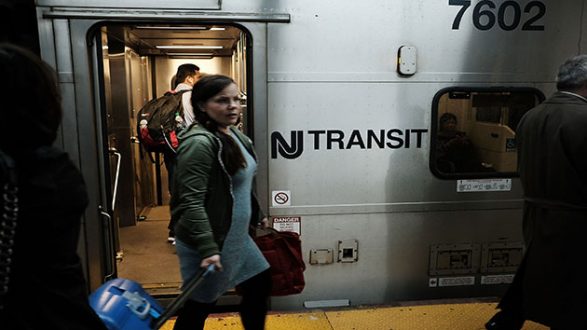 Spencer Platt/Getty Images(NEW YORK) — NJ Transit resumed regularly-scheduled train service out of New York City's Penn Station after a slow-speed derailment led to suspension of operations at the nation's train station for several hours, according to the services.
Both NJ Transit and Amtrak resumed full operations in and out of Penn Station early Friday, but the transportation providers said customers should expect delays on their morning commute.
"Following a slow-speed derailment with a NJ TRANSIT train Thursday evening, Amtrak has resumed regularly scheduled operations at New York Penn Station in time for this morning's commute," Amtrak said in a statement early Friday. "Customers can expect some minor congestion-related delays."
NJ Transit said passengers may experience delays of up to 15 minutes in and out of New York.
NJT resumes regular service in/out of PSNY incl. Midtown Direct service. There may be up to 15 min delays in/out of NY

— NJ TRANSIT (@NJTRANSIT) July 7, 2017
According to WABC, NJ Transit train number 3276 derailed as it was pulling into Penn Station. Approximately 180 passengers and crew members were on board at the time of the derailment. There were no injuries reported.
Whlie Amtrak service had not been suspended, Amtrak told customers earlier that they may experience delays of 45 min. in and out of the station.
Train derailment at NY Penn Station #NJTransit #PennStation pic.twitter.com/TFAHaQICCI

— Kevin Huff (@KEHuff) July 7, 2017
Ambulance and fire department responders to penn station train derailment pic.twitter.com/zxh3wRu0Ek

— Mike Hull (@MikeHull11) July 7, 2017
Copyright © 2017, ABC Radio. All rights reserved.