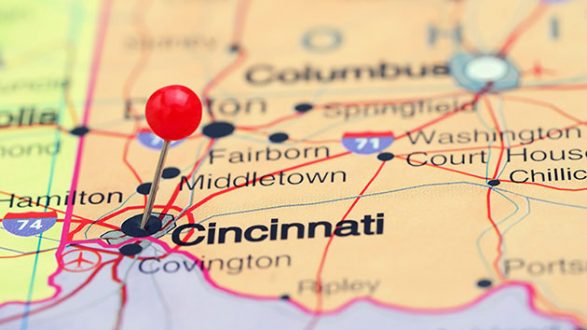 iStock/Thinkstock(CINCINNATI) — Nine people were shot — one fatally — late Saturday night at a private residence near Cincinnati, police told reporters at the scene. Three of those shot were children. The fatality is an adult female.
Police were called at 11:20 p.m. about reports of a shooting at a house in Colerain Township, according to Colerain Township Police Officer James Love.
Family members tell ABC affiliate WCPO-TV that a "gender reveal" party was taking place at the residence at the time of the shooting.
Love told reporters there was one or two shooters.

"You're hoping that there won't be situations like this," Love said. "These are the nights that you look back on and you regret that they ever happened. This will be one of those nights."
There is neither a name nor a description of the suspect, Love said, adding that a motive is unknown.
The wounded victims were transported to the University of Cincinnati Medical Center and Cincinnati Children's Hospital Medical Center. Detectives are waiting to speak with them. The condition of the victims has not been released by police, but WCPO-TV reports that the injured children do not have life-threatening injuries.
The investigation is ongoing.
Copyright © 2017, ABC Radio. All rights reserved.