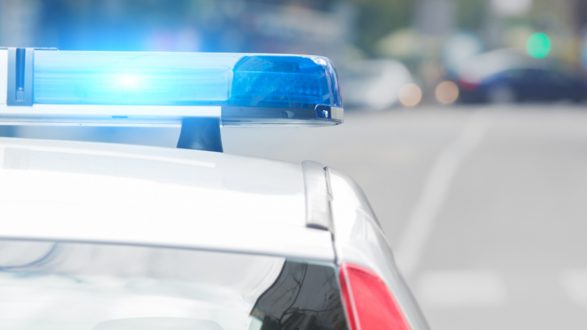 iStock/Thinkstock(PHILADELPHIA) -- The search for four young men who have been mysteriously missing for days "is a marathon not a sprint," a southeast Pennsylvania prosecutor said Tuesday.
Bucks County District Attorney Matthew Weintraub said this morning that no human remains have been recovered in the search for the missing men; however, authorities are combing through a property in Bucks County, which is about 40 miles northeast of Philadelphia.
Here is what we know about the disappearances:
Four young men vanish
Nineteen-year-old Jimi Tar Patrick has been missing since Wednesday, while 22-year-old Mark Sturgis, 19-year-old Dean Finocchiaro and 21-year-old Tom Meo all disappeared Friday.
Authorities fear the men may have been victims of foul play.
A person of interest
Cosmo DiNardo, 20, who was taken into custody on Monday on a charge stemming from February of illegally possessing a shotgun and ammunition, was named Tuesday as a person of interest in the men's disappearances, as investigators continue searching a property that belongs to the DiNardo family.
Weintraub stressed this morning that while Dinardo is a person of interest, "Sometimes the chasm between being a person of interest and being a person that's actually accused or arrested and certainly convicted of a crime is so wide that we never cross it. ... Dinardo has been arrested on charges that do not relate or pertain to this case.
"We will continue our investigation," Weintraub added. "Mr. Dinardo may or may not be included."
DiNardo is being held on $1 million bail because he is considered a flight risk, Weintraub said.

The search
Weintraub said this morning that the main site in Bucks County being searched in connection to this case is owned by the DiNardo family. Sources told ABC News a cellphone ping is what led authorities the property, though Weintraub said he could not say what directed officials there.
"We are still gradually sifting through the property," Weintraub said. "It's 90-some acres and we're going through it with the equivalent of a fine-tooth comb. It's going to take us a very long time."
He added: "[The] Montgomery County police academy has leant us their cadets and they are currently assisting us in scouring the fields for any type of evidence that is usable in this type of investigation. The U.S. Marshal, the FBI, police forces all across the county and other counties have now taken part in this. ... This is truly an all-hands-on-deck investigation."
A plea for help
Weintraub urged anyone with information about the men's disappearances to come forward.
"What we're looking for is information that connects these four men together, that may connect them to the property we're searching, connect them to Cosmo DiNardo, perhaps," he said. "I can't say if there is that type of information, but if there is, I beg of you to please give it to us and let us run it down."
"We maintain hope that we will ascertain their whereabouts and bring them home safe," Weintraub said.
Copyright © 2017, ABC Radio. All rights reserved.