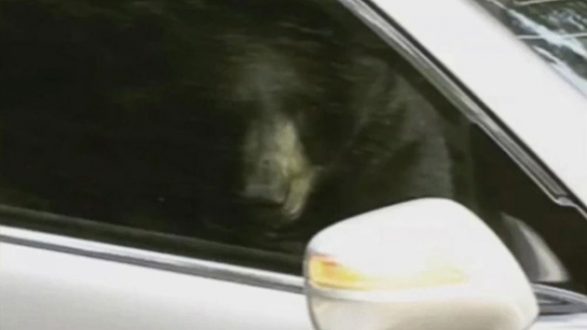 Michael Watkins(ASHEVILLE, N.C.) — A North Carolina man woke up Wednesday morning to law enforcement knocking on his door and a bear in his car.
A sheriff's deputy alerted Michael Watkins to the large, hairy and unusual passenger.
"He's like, 'There's a bear trapped in your car'," Watkins told ABC affiliate WLOS-TV.
The stunned car owner snapped a few photographs before the game warden arrived and ushered the bear from the scene.
Damage to the car's interior, which Watkins said will be covered by insurance, was focused on seat cushions, airbags and a child's car seat that was torn to pieces.
But the bold bear did leave something behind: a granola bar still in its wrapper.
Copyright © 2017, ABC Radio. All rights reserved.