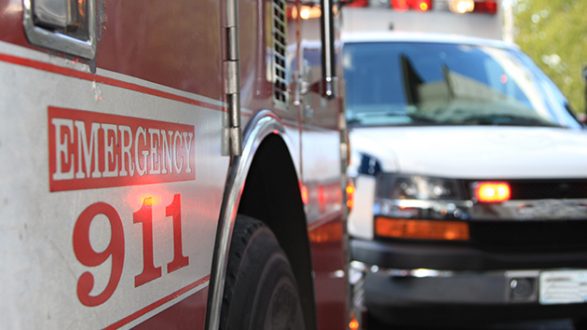 iStock/Thinkstock(JACKSON, Miss.) — At least 16 people were killed on Monday after a military plane crashed into a soybean field in Mississippi's Delta region, authorities said.
The plane, a Marine Corps KC-130 aircraft, crashed Monday at around 4 p.m. in Leflore County, Mississippi — about 85 miles north of Jackson — near Highway 82, according to authorities.
Investigators told ABC's Mississippi affiliate WLOX-TV that debris was found on both sides of the highway, which they said could indicate that the plane may have exploded mid-air.
Witnesses reported hearing a loud "crackling" noise at the time of the crash, which filled the air with thick clouds of black smoke and spread debris for miles.
Chris Nissen, who shot video of the aftermath, said there were lots of small explosions after the initial crash.
"When it crashed, man, that's all you hear first was all the ammunition blowing up," Nissen told reporters Monday.
The Marine Corps said the flight originated from Marine Corps Air Station Cherry Point, North Carolina.
"The identities of the service members whose lives were lost in this tragic accident are being withheld to allow time for their loved ones to be notified," the Marine Corps said in a statement early Tuesday. "The cause of the crash is unknown at this time; the incident is under investigation."
A Mississippi state trooper on the scene told reporters that the plane had been loaded with ammunition.
"There's a lot of ammo in the plane," the state trooper said, according to WLOX. "That's why we are keeping so far back. We just don't know what it'll do. It burns a bit then goes out, burns a little more, then dies down."
Mississippi Gov. Phil Bryant asked the public to pray for those who were impacted by the incident.
"Please join [my wife] Deborah and me in praying for those hurting after this tragedy," Bryant wrote in a Facebook post. "Our men and women in uniform risk themselves every day to secure our freedom."
Copyright © 2017, ABC Radio. All rights reserved.