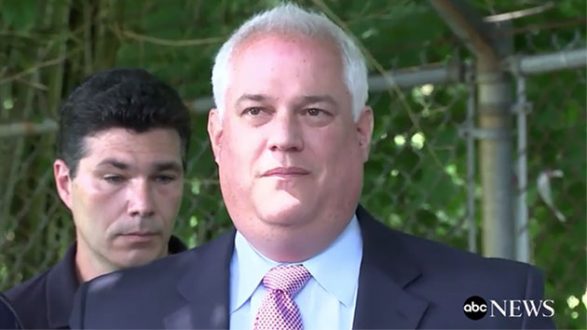 ABC News(PHILADELPHIA) — Investigators have uncovered what they call key clues at a property in southeast Pennsylvania as the search continues for four young men who have been mysteriously missing for days.
At a press conference Wednesday morning, Bucks County District Attorney Matthew Weintraub said authorities have "not yet recovered any human remains" that he can report to the media, but they have found "several important pieces of evidence" on the property in Bucks County, which is about 40 miles northeast of Philadelphia.
"We have recovered several important pieces of evidence at this site that we're currently working very hard on with the majority of our manpower and at other locations," Weintraub told reporters. "This is just really, really rough on everybody involved because of the heat, the magnitude, the scope. And the stakes are incredibly high — life and death."
Weintraub couldn't provide any further details on the evidence they uncovered at the property, only adding, "We are encouraged by it, and we are going to keep going."
"We're going to keep digging and searching that property until we're satisfied that they are not there," he told reporters.
Jimi Tar Patrick, 19, of Newtown Township, has been missing since Wednesday, while Mark Sturgis, 22, of Pennsburg; Dean Finocchiaro, 19, of Middletown; and Tom Meo, 21, of Plumstead, all disappeared Friday.
Weintraub has said the relationship between the four young men is not clear.
Cosmo DiNardo, 20, was taken into custody on Monday on a charge stemming from illegally possessing a shotgun and ammunition in February. On Tuesday, he was named a person of interest in the men's disappearance.
Although investigators have been combing through all of Bucks County in connection to the men's disappearances, the main site being searched is a vast stretch of property owned by the DiNardo family. Sources told ABC News a cellphone alert is what led authorities the property, though Weintraub has said he can't say what directed authorities there.
Weintraub has said the search at the DiNardo property is massive and involves major construction equipment, sifting equipment and cadaver dogs.
DiNardo was in jail being held on a $1 million bond in connection to the firearms possession allegation because he is considered a flight risk, not due to the men's disappearances, according to Weintraub. The Bucks County District Attorney's Office announced Tuesday night that he was released on bail, 10 percent of which was paid in cash.
" 'Person of interest,' I think, is actually a media term, and I've adopted it at least for convenience's sake. But this investigation is still wide open. We're going to go where it leads us," Weintraub said at the press conference Wednesday. "As of this moment, he remains a person of interest, but if others arise and we can name them, we will."

Copyright © 2017, ABC Radio. All rights reserved.