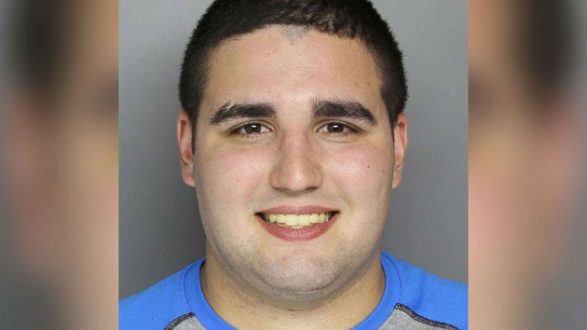 Credit: Bucks County D.A.'s Office (BUCKS COUNTY, Pa.) -- The person of interest named in the disappearance of the four men in Pennsylvania, Cosmo DiNardo, has confessed to their murders, his defense attorney said Thursday.
The attorney said DiNardo confessed to "participation in the murders of four young men."
The remains of Dean Finocchiaro, 19, of Middletown, Pennsylvania were found on Wednesday in a grave 12-feet deep on a sprawling property owned by DiNardo's parents, Bucks County District Attorney Matt Weintraub said at a press conference Wednesday.
Jimi Tar Patrick, 19, of Newtown Township, has been missing since Wednesday, while Finocchiaro, Mark Sturgis, 22, of Pennsburg, and Tom Meo, 21, of Plumstead, all disappeared Friday.
Finocchiaro's remains were found , Weintraub said in a press conference early Thursday.
DiNardo told authorities the location of the four bodies, Lang said, adding that in exchange for the full confession, the District Attorney's Office promised that the would not be sought. Lang said the motive for the murders will come out in time.
Lang told ABC News that DiNardo felt "deep remorse" and was "very emotional."
This story is breaking. Please check back for updates.
Copyright © 2017, ABC Radio. All rights reserved.